Archive for February 2018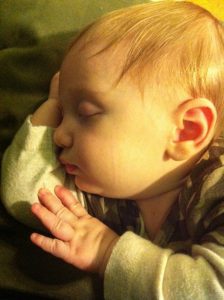 Going to a Pentecostal Church in San Antonio TX can make you live a fuller life. Not because of the power of a building or the congregation, but the Lord Jesus for whom that building and congregation serve. The true power of eternal life comes through our Lord and Savior Jesus Christ. This is evident numerous times in scripture, especially highlighted in the book of Matthew 7:13-14.
13 "You can enter God's Kingdom only through the narrow gate. The highway to hell is broad, and its gate is wide for the many who choose that way. 14 But the gateway to life is very narrow and the road is difficult, and only a few ever find it.        
            For many people, Church is where one goes to meet Christ. It is not the only place to meet Christ, the Apostle Paul met him on a road, Simon Peter met him from a fishing boat; but it is one of the most common places one goes when they want to take their walk with God to a greater level of spiritual development. More importantly, regardless of where one meets Christ, the Church is where one goes to connect with other Christians instead of being an island unto themselves. Those that connect to a local Church have a better success rate of long term Christianity. Bible Christianity teaches Christian believers to abstain from many of the self destructive behaviors that are normal to our culture, therein lies one of the keys to a longer and fuller life.  Almost everyone has had some encounter in their life where they have met Christ. He can be found in the lives and actions of His followers, in kind gestures, and forgiveness. Jesus can be found in the changing of the seasons, in gusts of wind, and in each sunset. Evidence of Jesus Christ is virtually limitless, shown in abundance on a daily basis.
People who regularly attend Holy Spirit filled United Pentecostal Churches San Antonio Texas have the blessing of the connection of that comes from being connected to Spirit filled believers.
            Ephesians 4: 11-13
11 Christ gave gifts to men. He gave to some the gift to be missionaries, some to be preachers, others to be preachers who go from town to town. He gave others the gift to be church leaders and teachers. 12 These gifts help His people work well for Him. And then the Church which is the body of Christ will be made strong.
Regular attendance not only brings life to the individual, but to the body of Christ as well. When people gather on a regular basis, they are regularly sharing in the knowledge, wisdom, power, and praise of Jesus Christ. And, as seen in the verse above, Christ imparts gifts into the body. Some are given a desire to reach out to the world abroad, those may become missionaries. Some have a gift for instruction and wish to instill Christ in others through their relationship, those may become pastors.  These gifts help the body to function, to reach out into the world and impart more of Christ into each part that the body touches. As the body of Christ does this, the body is grown as the gifts that Christ has imparted in its members touch the lives of those outside of the body, and bring them in. The body grows larger and stronger with this, increasing its longevity and ability to touch further and further.
2 Peter 1: 3-4
By His divine power, God has given us everything we need for living a godly life. We have received all of this by coming to know Him, the one who called us to Himself by means of His marvelous glory and excellence. 4 And because of His glory and excellence, He has given us great and precious promises. These are the promises that enable you to share His divine nature and escape the world's corruption caused by human desires.
God has equipped us with everything we need to live, freeing us from the death we belonged to under sin. He gave us physical life when we were born unto this world, and He gave us spiritual life when we chose to die to our sins thru repentance, baptism in Jesus name, being filled with the Holy Spirit and following Him. Being born again according to scripture is not the end of a person's walk with Christ, as Christians we are to grow in Christ. The church provides a place to actively seek God. This can be done in many ways at that. God can be sought most easily and comprehensibly through the scriptures and understood through the teachings of Pastors. But, God also desires a personal relationship with each one of us, this can be sought through prayer. Prayer can often be difficult to understand or enter into if one is not familiar with the Christian lifestyle. Thankfully, the Church provides a place where people can go to learn and further understand what it means to pray, how to do it, and how it can benefit their lives.
The truth of the matter is that the Church does not always grant longevity in life, but it does create a way to navigate life and God's calling on your life. The Church can help mankind live a fuller life in the Spirit. In doing this, it provides an outlet for any individual to live up to the calling and purpose that God has put on their lives. The Church also helps bring people together and closer to God, bringing them into the fold of eternal life as given through Jesus Christ.
If you have been praying for God to show you the right Church to attend Pentecostal Life Church may be the right Church family for you. Pentecostal Life Church is a Holy Spirit filled Pentecostal Church in San Antonio Texas area.
Pentecostal Life Church currently meets at 102 FM-78, Schertz, TX 78154
Service times: Sunday 10:30am & Thursday 7Pm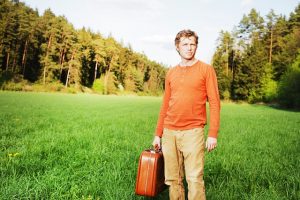 Moving to a new state, city, or even neighborhood can be a tough transition. There are new routes to work that must be learned, new people to meet, and dozens of other transitions that can pile up. One of those transitions can be finding a Holy Spirit filled Church San Antonio TX. Perhaps it is your first time seeking a Pentecostal Church body to join with, or perhaps you're looking for something to fulfill you the same way that your previous United Pentecostal Church body did. There are many different things that can factor into this decision such as, style of worship, method of preaching, and even the individuals in the congregation. If you're new to the San Antonio Texas area, we'd like to share a bit about Pentecostal Life Church with you for your consideration if you are looking for a Pentecostal Church in or near San Antonio Texas.
We are a group of Spirit filled believers with a desire to spread the Good News of Christ Jesus. We strive to be an Apostolic Church in San Antonio Texas area and to exemplify Jesus with our lives. Pentecostal Life Church was founded in 2014 by Pastor Joel & Amy Slayer in the San Antonio TX suburb of Schertz Texas. Schertz TX is unique in the since that it is claimed by three Texas counties. They are Bexar county Texas; Comal County Texas; Guadalupe County Texas. There are people that live close by that attend Pentecostal Life Church, but there are others that drive close to an hour one way twice a week to be at Pentecostal Life Church, because they feel the Lord has sent them to Pentecostal Life Church. Not only is Pentecostal Life Church a blessing to them, but they are a blessing as well. Sure there are other places that are bigger, but if they are growing in Jesus and being a blessing at the same time they feel Pentecostal Life Church is the home Church they need to be members of.
Pentecostal Life Church is a Holy Spirit Filled Apostolic United Pentecostal Church. We Believe in the power of the Holy Ghost to change lives.
We believe the words of 2 Timothy 3:15-17, The Bible is the inspired and inerrant Word of God.  It is God's universal instruction manual for every human and is the sole authority on salvation and Christian living. We believe that the Bible was divinely inspired by God into the hearts and minds of its authors, and that it was designed so to guide us through life to Heaven.
We believe that Christians are called to live differently than they did before becoming Christians.
Romans 12: 1-2
And so, dear brothers and sisters, I plead with you to give your bodies to God because of all he has done for you. Let them be a living and holy sacrifice—the kind he will find acceptable. This is truly the way to worship him. 2 Don't copy the behavior and customs of this world, but let God transform you into a new person by changing the way you think. Then you will learn to know God's will for you, which is good and pleasing and perfect.
We believe in the power of Spirit filled worship and the impact that it can have on the lives of those who participate in it. We believe in the Biblical expressions of worship, and that they are just as relevant today as they were at the time of inception.
We believe in the power of audible prayer, praying together verbally and in unity. (They lifted up their voice to God with one accord" Acts 4:24)
We believe in lifting our praises to the Lord, hands held high. (Lift up your hands in the sanctuary, and bless the Lord" Psalm 134:2)
We believe in singing with all of our hearts and with full-fledged genuine enthusiasm.  (Make a joyful noise unto the LORD, all the earth: make a loud noise, and rejoice, and sing praise" Psalm 98:4).  ("O clap your hands, all ye people; shout unto God with the voice of triumph" Psalm 47:1, "Praise Him with the timbrel and dance: praise Him with stringed instruments and organs" Psalm 150:4).
We hope that you prayerfully take these things into account as you search for an Apostolic Holy Spirit filled Pentecostal Church home. We hope that you might find a place among the Spirit filled and enthusiastic believers who have already come to call Pentecostal Life Church their Church home. We hope that you and your family will find a connection with each of the members of our Church body and a renewed purpose in Christ's calling for your life. In short, we hope to see you on Sunday.
Pentecostal Life Church currently meets Sunday 10:30 am & Thursday 7pm @ 102 FM-78, Schertz, Texas, 78154.  Schertz Texas is a suburb of San Antonio. For more information come on to Pentecostal Life Church! 😀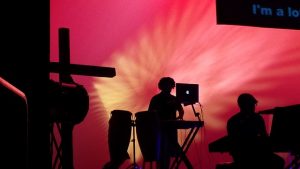 Songs and Worship is often used as an introductory period in many Christian Church services, with people filing in over the fifteen to thirty-minute period as the congregation is lead in song.  As worship and gospel singing can help prepare one's heart for the sermon and when people miss the first half of the service then their heart is not as conditioned to receive when the sermon goes forth and this is unfortunate. And, much like sermons, there are many different styles of worship or gospel singing. So, whether your Church home utilizes a choir, a band, or just a few people with instruments, there are many options for worship through song.
One of the most recognizable songs to be found in almost any hymnal, Amazing Grace. Let's look at the first two stanzas and read into what the lyrics remind us about the beauty and blessing of the grace of God.
Amazing grace! how sweet the sound,
That saved a wretch; like me!
I once was lost, but now am found,
Was blind, but now I see.
'Twas grace that taught my heart to fear,
And grace my fears relieved;
How precious did that grace appear
The hour I first believed!
This song refers to the grace that all Christians received from Jesus Christ and the grace that is perpetually open to any who chose to follow Him, obey His word, and keep His commandments. It's a beautiful narrative that when sung is a gentle reminder of the power and love of Jesus. The song is a unique blend of somber and hopeful, reminding us of the blindness we once stumbled in. It was His grace that found us, that took us upon itself undeservedly, and it is His grace that has set us free. Not only this, but that grace was precious to us, and provided that eternal promise into our hearts as followers of Christ. He gave His life willingly, and He gave it to us freely. Amazing Grace is a powerful reminder of the sacrifice, the power of it, and the beauty of what it means to each and every believer.
Now gospel singing is good, but gospel singing done in a Holy Spirit filled setting is a real game changer. Singing to Jesus and feeling the power of the Holy Spirit is refreshing, encouraging, and beneficial to Christians who truly love being in the presence of the Lord.  It also is logical that if the song or worship leader is Holy Spirit filled and Holy Spirit led then worship services would have a level sincerity and power greater than those leading by talent or showmanship alone. What if worship /song leaders prayed over the worship service as much as preachers are expected to pray over a sermon? The good news is some worship leaders are prayerful and Holy Spirit led.  So when worship leaders leading the church congregation into psalms and hymns, and spiritual songs and Jesus Christ is the center focus, the spirit of the Lord moves in a heartfelt way and people respond by opening their hearts and surrendering their will to God's will for their purpose in life and great communication happens between the individual and Jesus.  Singing where the Holy Spirt can be felt is uplifting and inspiring. Singing gospel songs and making melody in your heart to the Lord with other Christian believers helps a persons outlook on life be more cheerful.
Some synonyms for Spirit Filled Churches San Antonio Texas are Pentecostal Churches San Antonio Texas, Full Gospel Churches San Antonio Texas, and Apostolic Churches Texas so if you are looking for a Spirit filled worship service where you can feel the Peace, hope, and the presence of God while you sing then come to Pentecostal Life Church. Pentecostal Life Church services San Antonio Texas and the surrounding suburbs. It is the desire of Pentecostal Life Church to have Holy Spirit filled praise and worship. If your wondering what Pentecostal a Spirit filled song service is like come to Pentecostal Life Church.
Pentecostal Life Church is a full Gospel Holy Spirit filled United Pentecostal Church located at 102 FM-78. Schertz, TX 78154