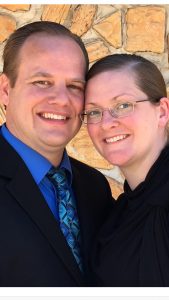 Do you need a Spirit Filled pastor in your life? With resources abundant in the age of technology, it may feel like the need for a Holy Spirit Filled pastor is dwindling. There are online resources, videos, discussion pages, and social media communities galore to be found on the internet. The pastor's role as a teacher and shepherd may seem less important and more time consuming when the Bible can be studied either through the Book itself or online. However, the role of the pastor is much more than just someone to be listened to on Sunday mornings or mid week service and Bible study.
The Pastor's role is primarily to teach and to instruct, but the depth of their role does not end there. The Pastor acts as the figurehead of the Church, leading it and choosing what directions and walks of faith the Church should take. By actively participating in Church and unifying with a body of Holy Spirit filled believers, you are also releasing some control to the pastor and his direction. In this regard, it is more a question of whether or not you should align with a physical Apostolic Church San Antonio TX instead of trying to lone wolf it and learn only through your own resources. However, once the decision is made to align with a Pentecostal Church San Antonio Texas area, it is important to foster the relationship you have with the Church and the pastor.
For example, let's look at the role Jesus had with the disciples as their pastor and spiritual leader. Think of where the disciples came from before they met Jesus. Peter, James, and John were all fishermen. Matthew was a tax collector and left to their own devices they would have continued with these roles in relative spiritual ignorance. Without Jesus forging a relationship with each of these individuals and them taking the time to let that relationship grow and move them, many great strides in the Christian faith would not have been taken. If Peter hadn't first accepted and been enriched by the pastoral relationship he had with Christ, then he never would have moved on to start the first Apostolic Churches. The same applies for each of Jesus' disciples, past and present. Jesus desires not only a relationship between Himself and us, but between us and the leaders He has selected to lead us.
Jeremiah 3:15
15 Then I will give you shepherds after my own heart, who will lead you with knowledge and understanding.
Jesus has called individuals to lead, to teach, and to help grow others in their faith. His work did not end when He rose from the grave and ascended into heaven. In fact, that event marks more a beginning of His work than it does the end. This is evidenced in the great commission that Jesus delivered to His disciples in between resurrection and ascendance.
Matthew 28: 16-19a
16 Then the eleven disciples went to Galilee, to the mountain where Jesus had told them to go. 17 When they saw him, they worshiped him; but some doubted. 18 Then Jesus came to them and said, "All authority in heaven and on earth has been given to me. 19 Therefore go and make disciples of all nations, …
Jesus called the disciples of His day to be pastors to the masses that they encountered. That role has not changed with the changes in society and culture that have occurred in the 2000 years since Jesus' ministry. That commission is still lived out by the pastors of today. The Pastor is an individual called and instructed by God to lead and to love His Church body. The Pastors have a special call on their life, and they are also there to assist with the calling that God has on your life.
Not only do they posses a generally deeper and more profound knowledge of Christ, but they are also there to assist others along their walks in the Christian faith.  When you have questions on what to do with the direction and decisions of your life, who do you turn to? Is it your parents, perhaps a spouse, or even a mentor? What about your Pastor? They are called by God to be someone that can be turned to with these dilemmas. A Bible believing Spirit Filled Church pastor can instruct and to guide people through these difficult decisions.
If you are attempting to walk the Christian faith and to live your life in a manner pleasing to Jesus, then odds are that God has placed a pastor somewhere in your life. Maybe it's someone you see on a weekly basis but seek no deeper relationship with. Perhaps its someone you've met in passing while visiting a United Pentecostal Church San Antonio Texas. Perhaps you don't yet know who this person is, but regardless, there is a pastor out there for you. There is someone whom God has called to be knowledgeable and wise in the scriptures, someone to advise and instruct whenever necessary. There is someone who has walked the path long enough to know many of the obstacles that lay along the path. There is someone who is seeking people to help and to assist in growth. There is someone who God has called to speak into your life.
As you go about your business in the coming days, I hope that you already have a relationship like the one I've described. If you do not have a relationship like this already, I hope you will seek out the person that God has called you to build this relationship with. I hope that you will take the time to be enriched by the people that God has called to enrich. I hope that you will listen to the words that they speak from the pulpit and to the words that they speak into your life personally.
If you would like to be a member of a Holy Spirit Filled United Pentecostal Church San Antonio Texas area, we invite you to Pentecostal Life Church. Pentecostal Life Church is a United Pentecostal Church     ( UPCI Church ) located in a suburb of San Antonio Texas, called Schertz Texas. Schertz is connected to San Antonio Texas, Universal City Texas, Cibolo Texas, Selma Texas, Garden Ridge Texas, and Converse Texas. The city of Schertz is also claimed by three Texas counties, which are Comal County, Bexar County, and Guadalupe County Texas. It is the desire of Pentecostal Life Church to provide a Full Gospel Apostolic Church in San Antonio TX area. Pentecostal Life Church is located at 102 FM-78, Schertz, TX 78154. Service times Sundays 10:30 am & Thursdays 7 pm.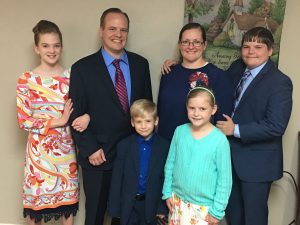 Colossians 2: 19
 19 They have lost connection with the head, from whom the whole body, supported and held together by its ligaments and sinews, grows as God causes it to grow.
                I would like to say from the start, "Don't send your family to a Bible believing Spirit Filled Church only". The head of any household is the guiding factor for that household's daily and lifelong outcomes. If the head directs the body, but doesn't follow suit with its directions, then the direction loses its meaning. A parent can't say to their spouse and family, don't steal, and then turn around and rob a convenience store. That is hypocrisy, but it is the same scenario and same outcome when people send their families to an Apostolic Pentecostal Church near them, but do not follow suit. If you truly believe that a Holy Spirit Filled Church San Antonio TX is where your family needs to be, then why is it not also the place that you need to be?
God wants to have a personal relationship with everyone. That is true regardless of age, race, background, or beliefs. No matter who you are, you are one of God's children. He wants us to get to know Him as intimately as He knows us. If you believe that your children and family should foster that relationship, then why wouldn't you also seek to foster your own relationship. God is not someone that can only relate and be understood by certain age groups, but He can be known, and known well, by all. A local Full Gospel Pentecostal Church is the perfect place for you and your family to grow closer to Him together.
Let's look at a few of the benefits of attending Pentecostal Church as a family, instead of doing it piecemeal. First, the entire family is given the opportunity to learn the same lessons from the Bible at the same pace. This includes hearing the same sermons and Sunday School lessons, but often hearing them as geared towards their own age and level of understanding. This allows parents and children to grow at a similar pace and to assist each other in that growth. When parents and children encounter questions and challenging aspects of the Sunday School lesson that they do not understand, they can turn to the understanding of each other to find the wisdom they are searching for. If you send your family to Church only, but don't also attend with them, then you are robbing them of the potential to turn to you for help and answers.
This in turn helps to foster relationships within your own family. As you continue to grow together, you are also spending valuable time getting to know one another deeper. You can see into each other's lives and help address the struggles that your family deals with, each in their own way. Your children will see this wisdom that God transmits through you and it will build trust. As they grow older and come across larger challenges, they will remember the wisdom that they gained from attending Holy Spirit Church San Antonio and engaging in conversation with you. This will prove instrumental in the role of a parent as their child's guide and advisor. As they come to you for advice, you can continue to build off of the things you learned together in an Apostolic Church setting. You can continue to seek His word on a deeper, more meaningful, and more personal level. The applications of what we learn in the Bible and in the walls of a Christian Church are endless, applying to every challenge at every stage of every person's life. Do your family a favor, engage in those lessons with them, foster the knowledge with them, and impart God's wisdom into them.
Revelation 3:16
16 So then because thou art lukewarm, and neither cold nor hot, I will spit thee out of my mouth.
If you don't attend Bible believing Holy Spirit Filled Church with your family, you are sending them in an opposing direction from your own personal path. You are sending them in a positive direction of growth, while staying stagnant and lukewarm in your own journey. You cannot expect your family to go on the journey of faith while refusing to take it with them. The "do as I say, not as I do" attitude does not assist your family, it hinders and divides it. Don't be a conduit of that division but be the factor that prevents division. Encourage your family as they each take on their individual Christian journeys. Let yourself be encouraged by the strength and support of your family. The journey was never meant to be taken alone. Don't force your family to do it in division, and don't allow yourself to stay stagnant.
Don't just send your family to United Pentecostal Church San Antonio TX, come with them. Learn together. Listen to the wisdom of God together. Take the time to be enriched by the sermons that He has directed others to deliver. Don't take the journey alone, but in unison. Jesus wants to have a relationship with you, and Jesus wants to have a relationship with your family. Take this journey together, support each other, and help each other grow.
If you are asking where is a Pentecostal Church near me? Pentecostal Life Church is a Pentecostal Church near me. Pentecostal Life Church is a United Pentecostal Church ( UPCI) located in Schertz Texas, which is a suburb of San Antonio. Schertz Texas is part of the San Antonio Metrocom and directly connects to a number of other San Antonio suburbs some are: Cibolo Texas, Selma Texas, Universal City Texas, New Braunfels Texas, Garden Ridge Texas, Converse Texas. Pentecostal Life Church also blesses Live Oak Texas. To suggest that these are the only San Antonio towns Pentecostal Life Church services would be untrue. Pentecostal Life Church has members that drive approximately one hour one way twice a week because they believe Pentecostal Life Church is the will of God for their lives. Schertz is Also claimed by 3 Texas counties. They are Comal County TX, Bexar County TX, & Guadalupe County TX.
Pentecostal Life Church invites you and your family to come be connected to our Church family and let's grow in Jesus together.
Pentecostal Life Church meets at 102 FM-78, Schertz, TX, 78154.
Service times are Sunday 10:30 am & Thursday 7PM.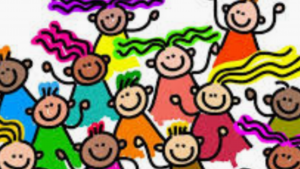 It's Sunday Morning, you've been up for two hours getting yourself and your children up, fed, and dressed for church. As you go about your morning routine, you hear one of your children complaining about having to be up early. It's the weekend after all, they want to sleep in while they have the opportunity. Another child wanted to spend the night at a friend's house the night before, but you knew that they wouldn't attend Church for Sunday School or Children's ministry if they did so. Your children aren't happy with you and are throwing a fit. You have two options, you can either take them to a Holy Spirit filled Apostolic Church service or leave them at home to cease their complaining. What do you do? Should children be made to go to Church even if they don't want to go?
The answer, in short, is yes. Children don't always want to go to school either, but most parents would agree that making them go is still the thing to do. Why? Because parents want their children to learn, grow, and mature. By making your children go to school despite their protests, parents are pushing them to achieve more. They are also being taught the important lesson that not everything in life is 100% fun. However, like school, Pentecostal Churches San Antonio TX offers a unique blend of fun and growth. Church is an opportunity for your children to grow socially, spiritually, and scholastically while having fun and enjoying themselves.
When you take your children to Full Gospel Churches San Antonio Texas, they are joined with other children and families that share similar interests and desires. Odds are, your children are not the only ones that have issues with going early in the morning. But, once your children and the others arrive, they are placed into an environment with plenty of friends to socialize with. They are often presented with time to play and talking, getting the necessary socialization that they crave and that is essential to growth. Unbeknownst to them, they are also developing healthy relationships within a network of Christian believers. Friends made at United Pentecostal Churches San Antonio TX area share some of the same beliefs and lifestyles as your children and can therefore be a more positive influence on their lives. It starts with small opportunities to socialize, but as the children grow up together, the foundation between themselves and the Lord will grow stronger as well. When presented later in life and in school with the opportunity to either follow the crowd or do what they know to be right, the friends made by going to a Full Gospel Spirit Filled Pentecostal Church San Antonio will help keep them grounded and directed towards the Lord.
Matthew 19: 14
14 Jesus said, "Let the little children come to me, and do not hinder them, for the kingdom of heaven belongs to such as these."
Bible believing, Jesus loving, local Community Church is the best place for your children to learn more about the Lord Jesus Christ and what His sacrifice means to their lives. Even at an age as young as three, when they are beginning to learn about the world in earnest, the message of Jesus is something that they can not only learn and comprehend but be enriched by. When you, as a parent, take your children to Church, you are instilling that message within the very foundation of their being. Smaller children especially, are still figuring out the majority of who they are and where their interests lie. By exposing them to the love of Jesus, by simply giving them the opportunity to hear His teachings, you are solidifying their moral and spiritual foundation to support them the rest of their lives. So, when they grow into adolescence and eventually into adults themselves, they can rely on the knowledge and faith that you helped instill in them when they were children. From the moment when all people are born, there is a hole in their life that can only be filled by Jesus Christ. It is never too early to start exposing them to the "Living Water" that Jesus provides.
James 1:5
5 If any of you lacks wisdom, you should ask God, who gives generously to all without finding fault, and it will be given to you.
The Church, Sunday School in particular, is a phenomenal setting for children to learn and grow scholastically as well. On an average Sunday morning, children are exposed to reading, writing, arts and crafts, and proper communicative skills. They are challenged to think critically, reading scripture and analyzing it in a way that is applicable to them. These are skills that aren't often touched upon sincerely until the third and fourth grades. So, by bringing your children to Sunday school and Children's Church, you are also giving them a stepping stone ahead of what the average child would receive without Children's Church or kids Sunday School San Antonio TX They are being pushed to read scriptures, to commit many to memory, and to apply what those scriptures teach them to their everyday lives. There is no end to the applications of what can be learned in a Sunday School classrooms. When you bring your children to Church, you are setting them up for scholastic and career success by challenging them in a unique, fun, and interesting way.
When you bring your children to Sunday School, you are doing what is best for them. It is as simple as that. Not everything that helps us to grow and achieve is the most fun thing in the moment, but in the long run it has the best payoff. It is true that Church might not always be fun, and there may be more fun alternatives for your child. Sometimes the lessons are hard to grasp, but that does not diminish their importance in the life of a growing child. Remember, Full Gospel Pentecostal Church San Antonio area brings them together to socialize, to be challenged academically, and to grow spiritually in their walk with the Lord Jesus. If you are seeking a place where your children can grow in the three ways listed above, then we encourage you to join Pentecostal Life Church. Here, both you and your children can find a positive space to grow, to learn, and to enjoy yourselves in the company of a Bible believing Holy Spirit filled setting.
Pentecostal Life Church is located in the San Antonio suburb called Schertz TX. Schertz Texas is claimed by three Texas counties, they are Comal County Texas, Bexar County Texas, Guadalupe County Texas. Schertz also is connected to Cibolo Texas, Universal City Texas, New Braunfels Texas, Converse Texas, Garden Ridge Texas, Selma Texas, San Antonio Texas. Pentecostal Life Church also has members from San Antonio suburbs like Live Oak Texas and Windcrest Texas. If you would like your family exposed to a Spirit Filled Pentecostal Churches then prayerfully consider coming to Pentecostal Life Church. Pentecostal Life Church is affiliated with the United Pentecostal Church International ( UPCI ). If you have wondered where is a Pentecostal Church near me, Pentecostal Life Church is a Holy Spirit filled Pentecostal Church near you. Pentecostal Life Church is a UPCI Church near me.
Pentecostal Life Church is located at 102 FM-78, Schertz, Texas 78154
Service times are Sunday 10:30 am & Thursday 7 pm.