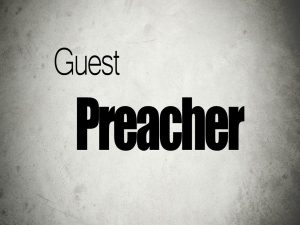 Why are guest preachers, speakers, and teachers still needed in Apostolic Holy Spirit Filled United Pentecostal Churches San Antonio TX? The pastor helps lead each individual Church. It is their role to guide the Church in spiritual matters, to instruct the church body in the scriptures found in the Bible, and to help grow the church in the name of the Lord Jesus Christ. It is crucial to the health of any Church body to have a pastor who is consistent, teaches from sound foundational understanding of the Bible, and who has a healthy personal relationship with Jesus. God has chosen each pastor to serve each Church body, and has selected those people to lean on and grow from one another for a reason. The Pastor of a local Church is should know and understand its Church body. They share regional location, common doctrine, and often personal relationships. However, this does not mean that the need for guest preachers, speakers, and teachers does not exist.
A guest preacher, speaker, and teacher can bring a lot to the table that the primary preacher, speaker, or teacher is unable to do. For example, the guest may not share the same regional knowledge of the area and its people, but they do bring an outsider's perspective to the matter. The guest preacher or speaker is not burdened with preconceived notions of what the Church body and/or its members are going through. For example, if the church is feeling fatigued by apparent lack of growth, a guest speaker may be able to provide advice on what to do differently and how to achieve that growth. A guest speaker is able to take a separate series of experiences and apply it to the Church body that it is present in. At time the guest speakers often come from larger and/or older churches, and the speakers themselves may be older and more experienced than the speakers they are coming to speak on behalf of. The guest preacher, teacher, or speaker brings with them a lifetime of experiences with which to teach from. They also bring with them the collected knowledge of what they have learned from studying the Bible, and they often carry with them different perspectives and insights from what they have learned. A great guest preacher, speaker, or teacher at your Church shouldn't disagree with or discredit the teachings of your primary leaders, but should enhance them and provide them with deeper meaning. The role of the guest speaker in the Church body is to provide this different level of insight that the pastor may not have had, or that is just differently applicable than what the pastor would have taught.
The guest speaker also has the advantage of being new and unknown during their time at the Church. The Church body does not yet know what to expect, and therefore is apt to be attentive and engaged in the message that the guest is bringing. This is no fault of the pastor's, but their mannerism and patterns are already known and anticipated, sometimes lulling the Church body into inattentiveness. A guest speaker acts as a great way to shake things up, to bring the Church body out of that lulled repetitiveness and to engage them deeper into the message. This is a great way to deliver difficult messages, or those that need to be processed more attentively to be truly understood. The guest speaker is able to breathe new life into the Church, even beyond the time of their visit. A great guest speaker leaves a lasting and positive impact on both the Church body and its leaders.
The primary pastor, speaker, or teacher also has tremendous need for the occasional guest speaker, alongside with the need that the Church body has. Being the leader of a body of dozens, and often hundreds, of people can be a taxing role. And while the strength of the Lord is more than enough to get the job done, it is occasionally refreshing for the pastor to share some of that burden with a guest speaker, even if it is just for a weekend at a time. It is also refreshing for the pastor to be fed as the learner, instead of the instructor. Again, the guest speaker is able to provide insight and instruction by looking at the scriptures and the Church from a different angle. This doesn't mean that the meaning changes, but rather that there may be deeper context or different applications depending on the challenges being faced and the role that God has selected for each individual. The pastor is able to grow and to be rejuvenated by the presence and mind of a guest preacher, speaker, or teacher.
The presence of a guest preacher, speaker, or teacher is also a tremendous blessing to the one serving as a guest. He or she is able to be heard in a new environment, and with increased attentiveness as they come with an air of excitement from them being unknown to the Church body they are a guest it. It is a chance for one Church body to recognize and to celebrate the ways with which God has blessed and grown the individual. It is a chance for the guest to be able to praise God for all that He has done in them by sharing it with others. It is a tremendous opportunity for the guest to share their heart and their story with a new audience. And above all, it is an opportunity for God to shine through them in ways he may not have done before.
The idea of a guest preacher, speaker, or teacher isn't a new one either. The apostles themselves served as guests in Spirit Filled Apostolic Churches that sprouted during the early days following Jesus' death and resurrection. The Apostle Paul utilized this role as a "guest speaker" to write his letters to the Apostolic Churches that would later become canonical books of the Bible. Guest speakers are needed in Full gospel Churches. Guest speakers are needed in the body. They allow the body to remain connected, to grow, and to be blessed by the moving Spirit of the Lord Jesus Christ. Pentecostal Life Church has been blessed to have Holy Spirit Filled guest ministers stop in to preach and teach from time to time. Pentecostal Life Church is a United Pentecostal Church San Antonio TEXAS area. If you are interested in joining one of the United Pentecostal Churches in San Antonio prayerfully consider Pentecostal Life Church.
Pentecostal Life Church is located in a suburb of San Antonio, called Schertz TX.
Pentecostal Life Church is located at: 102 FM-78, Schertz, TEXAS, 78154
Service times are Sunday 10:30 am & Thursday 7pm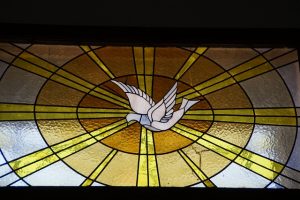 Let's talk why extra Holy Spirit Filled Church services help a Church or person to go to the next level in their walk with God or get out of a rut. A lot can happen in seven days. In seven days, God created the Heavens, the Earth, and all that walks upon it. In seven days, Jericho came tumbling down. In seven days, Jesus entered triumphantly, was crucified, and rose from the grave victoriously. However, not everything that can happen in seven days is always something to celebrate. In seven days you can get laid off. In seven days a loved one may become ill or pass. In seven days, there are many ways that life can bog us down. So, if you are only visiting with fellow believers in God once every seven days, then there are six days where you are not directly being filled by the presence and Spirit of Jesus Christ through interaction with fellow believers. But, there are alternatives and solutions to this problem. There is no requirement to only go to church on Sundays, yet that is what many believers do. There are plenty to plug in and continue to be enriched throughout the week.
The first example of one of these ways to plug in is to get involved in a bible study with fellow members of your United Pentecostal Church. This can be done either one on one or in a group setting. While it is great to hear the pastor's wisdom and teachings through Sunday morning sermons. You may also find yourself with questions that you weren't able to have answered during the traditional Church service, or perhaps it deals with a personal matter you'd like to discuss and learn more about in a private setting. Whatever the reason, bible studies are a great way to utilize additional services for you and/or your church. Bible studies can provide you with in-depth application of the Bible, often taught by leading members of the Church. When you are feeling downtrodden, ravaged by the temptation of sin, or just plain lost amidst the distractions of this world, a Bible study is a great way to remind yourself midweek who God is and what plans He has for your life.
In addition to Bible study, many Holy Spirit Filled United Pentecostal Churches San Antonio TX offer additional services throughout the week. While Wednesdays are most common, many churches offer services on other days of the week to accommodate your schedule and needs. At Pentecostal Life Church, our doors are open for midweek services each Thursday at 7:00 p.m. The midweek church service is perhaps the better example for engaging in the larger Church body and with the pastor more than once a week. Midweek services at any Church are typically larger than a Bible study group would be, and this allows you to interact with and be held accountable to a larger group of believers than you would at a smaller group. So, what can you expect to hear from a midweek service? How does this apply to your life?
Midweek services are not only a great way to reconnect with the messages heard on Sunday mornings and with the Holy Spirit, but it is also a great way to go further into God's word and to go deeper into the application of His teachings to your life. While Midweek services typically have more participants than a home group or a Bible study, they are more intimate than the traditional Sunday service. This allows for the topic of discussion to be applied on a more personal level, as midweek services typically offer more interaction between the pastor/speaker and the audience. If you are in a place where you would like to know more about the Lord Jesus Christ and what His sacrifice on the cross means to your life, then an extra service is for you. If you are a new Christian and wish to understand how the writings of the New Testament apply specifically to your life, then an extra service is for you. This increased depth and intimacy offered by extra midweek services fosters new and growing believers in a different way from traditional Sunday services. If you are someone seeking out the next level of your faith or looking to God for how to seek out the next level in your life, then an extra weekday service can give you that extra push.
If you are in a midweek rut, as discussed earlier, and simply need to be fed and to be in His presence, then an extra midweek service is also for you. If you are feeling worn down by the trials of the week, if sin is causing you strife, and if you just need a reminder of the presence, power, and promise of Jesus Christ, then an extra midweek service is for you. Jesus has a plan for each and every one of our lives. Those plans have their fair share of both risk and reward, trial and triumph. There are going to be ruts in your life where the tasks at hand and environments that you are in may seem overwhelming. But, Jesus has also placed you in a larger Apostolic Church body, and an extra midweek service is the perfect way to properly engage with and utilize that placement. It is the place to further engage, to understand, and to let Christ and His body pull you out of the rut that you may find yourself in.
If you are looking for a Pentecostal Church San Antonio Texas area where you can find that next level of your faith or exit the rut that you find yourself in, then we encourage you to visit Pentecostal Life Church serving San Antonio, TX and surrounding suburbs. Here you will find a Full Gospel Church San Antonio that not only provides extra services on Thursdays, but provides extra services that are in-depth and personal, services that can reach into your life and impart on you the wisdom and love of Jesus Christ. We look forward to seeing you!
Pentecostal Life Church currently meets at 102 FM-78, Schertz, Texas 78154 (Schertz is a suburb of San Antonio Texas.)
Service times are Sundays 10:30 am & Thursdays 7pm.