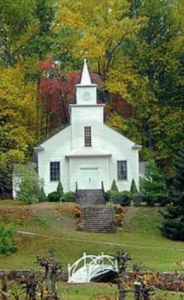 No feeling can ever replace the pure joy I feel when I step inside our local community church on Sunday morning. I know of a man who had been considering adding an extra evening service to his schedule for a long time, but thought it would be impossible to find enough time in his day. However, he was motivated to take his spiritual life to the next level.
When that man adopted a second church service into his week, he said that the added benefits far outweighed any trouble it took to make that additional service possible. For this man, one Sunday service just wasn't enough. That's why he took the initiative and added a second service and wow, the benefits were truly overwhelming.
Here are some notable benefits of adding an evening church service into your life:
Connecting closer with God
There is something satisfying and reverent about being inside of a Bible believing community church. The physical space connects us closer to God and helps us to realize and understand that there is something out there so much bigger than ourselves.
Once you enter a house of worship, you are instantly elevated to a new state and can more easily open yourself up to God, trying to better understand his message and take in his words. Just stepping a foot inside during an evening church service near you will make you feel more connected. Attending an extra evening church service strengthens your connection with God and reinforced the fact that he is with you throughout every part of your life.
By taking the time to attend a second church service, you are making more time for God and allowing him to physically get involved in your daily life.
Reflecting on gratitude
Step into your midweek church service and take the chance to practice gratitude, here you can take any negative or frustrating situation and turn it into an opportunity for learning and growth. Even when things seem like they couldn't get any worse, an evening church service will help you change your outlook on life and allow you to stop dwelling on the past and things you cannot change. Once you achieve this you will start to see the blessings of life more clearly than ever before.
Church will help you realize and appreciate all the great things you have in your life, even at times when you might be feeling lost or down. It may be hard to see your countless blessings now, but when you attend an evening church service you are better set to open up your heart and eyes to notice all the beautiful things you have in your life. That is one of the keys to living a more fulfilling life, being able to understand that there are countless blessing in your life and appreciating those blessings in a more spiritual setting.
Be more Social
An added benefit of a community church is the social connection and Christian fellowship we get with others when we attend. This is true especially for people who just moved to a new town or new neighborhood. The ones that attend church are generally pretty friendly people, easy to talk to and connect with. If you are struggling to meet new people and make quality friends, attending an evening church service can be one of the best ways to get yourself out there.
Never has there been a more open environment to meet new people and from relationships that could last a lifetime. At your local evening church service, you will be surrounded by people who share similar values, beliefs, and Christian fellowship making it that much easier to connect and be social at a local Christian church.
Better Connect with loved ones
Not all families are on the exact same page when it comes to faith, worship and attending church. Sometimes it's a struggle to get the kids to go and maybe the wife has a busy schedule as well. That's why attending an evening church service can work best for you – it gives you a chance to attend with everyone that you love. Studies also show that families that attend church together reported higher levels of happiness and deeper levels of connection. The reason is that church helps reconnect us to the shared beliefs we do have. It reinforces the higher philosophy and purpose behind being a family, allowing us to create a safe space to connect with God and our families on a deeper level.
Families who take the time to attend an evening church service are making more time to connect with each other on a more spiritual level of Christian fellowship. When you started your family I'm sure you had every intention to do whatever it took to stay connected with each other. By attending a night church service together, you and the family are reminded of your strong bond and undenying love for one another.
Feel more admiration
Your day to day life can get chaotic, don't you ever long for some peace and quiet? When you step foot into an evening church service, you are transported into a new place that is centered around the values of peace and worship. It's amazing how feelings of peace and happiness wash over you the minute that you step inside the holy place of the Lord. It's a place where you know you can be safe, even in the craziest of days.
Regular evening church attendance at a local community church near you can help us revisit our most peaceful states, finding what it takes to truly feel calmness and joy. It provides us with a safe space for prayer, where we can express humility and gratitude in a spirit filled environment. It also gives us the chance to feel more at peace within, giving us a sense of satisfaction with our daily lives. Use a night church service to slow down even the craziest of days. By implementing a regular evening service into your life, you will have something to look forward to at the end of each week.
Creating More Opportunities
Attending multiple services creates more unity. If you can add an additional evening service to your schedule, you should give it a try. The people who attend only one service never truly get the chance to appreciate all the opportunities for growth and personal development like they would if they would only add an evening service at their local community church. So, when you add an evening service to your schedule, it gives you the chance to get closer with the people in your church and form tighter relationships thru Christian fellowship.
The more services you attend, the more opportunities that are created. More opportunities for growth, leadership and learning. By adding an extra evening church service to your life, you are truly maximizing your potential for growth through faith.
Giving back
Most churches offer different kinds of charity work and assistance for their communities and other areas of need around the world. Through faith alone, you can visit and help out struggling communities from all around the world – not to mention locally, in a variety of ways. Church gives you the means to do it with people that you love.
Within a local community church, you get the opportunity to donate time and money to the causes that you believe in the most. Help out through organizations who share the same values that you do so you can share God's Grace and love together. We are truly blessed to be living the lives we do today, full of opportunity, safety and freedom. Many people in today's world live in constant fear and poverty, some not knowing how or when they will get their next meal. Use an evening church services to help those in need. It can be a great way for you to better appreciate what you do have and will give you a greater sense of gratification in your everyday life.
Finding each "lesson" in life
Psalms73:2-3
But as for me, my feet were almost gone; my steps had well nigh slipped.
For I was envious at the foolish, when I saw the prosperity of the wicked.
Psalms 73:17
Until I went into the sanctuary of God; then understood I their end.
Everybody wants to understand why things happen the way that they do, this is normal. But even in life's toughest challenges, there is always a lesson to be learned. When you take the time to attend an evening service near you, it gives you time to truly reflect on what's happening in your life and understand what these occurrences mean. This free time to yourself, alone, will help you understand what's going on and can help show you the lesson that needs to be learned. Church just helps us "understand" by giving us the time to pray, think and reflect.
Learning Forgiveness
It can be difficult at times to ignore feelings of disappointment, frustration and annoyance with others. Maybe the one that you love the most let you down, your kid has been getting in trouble at school or a family member has said something hurtful to you. Whatever the case may be, forgiveness is always one of the hardest lessons to learn. The irony is that once you let go and forgive, a huge weight is immediately lifted off your shoulders – allowing you to go on with your life with a better attitude and understanding.
When you're constantly busy in your day to day life, it's tough to reflect and get the strength to let go of something that once hurt you. By attending an evening church service near by, you put yourself in a position for ultimate reflection and understanding. This will be your best chance at learning to forgive and gaining the strength to let go of those negative feelings, which could be holding you back from living your life to the fullest. You can't live your best life when you are stuck in the past, holding on to negative feelings toward another person. But by learning to forgive, you will be on the right path to your best life.
Music fills the spirit
There is something special about spirit filled Christian music, nobody can deny this. Your evening church service will be filled with uplifting hymns and religious music that can help you receive a message you may not have been able to hear otherwise. The power of music can truly open up your heart and your mind, even lifting the weight of the world off of your shoulders.
Through music, you will feel more spiritually connected since song helps us think of God. By simply listening to music at the midweek service in the area, you can experience unparalleled feelings of joy and happiness that will give you an eye-opening message you can carry with you throughout the rest of the week. Attend your evening service.
Conclusion
Adding an extra evening church service is a great way to find deeper meaning in your life. In your worst moments, when you're experiencing feeling of sorrow, frustration and despair, it can be easy to lose sight of what matters most. You may even feel alone or isolated from God and loved ones. But when you attend that additional evening service, you are given a greater sense of purpose. You can better see what it is you were put on this earth to do. Evening churches truly helps us revisit our purpose and the reasons why we need to hold on and remain faithful.
If you are looking for a community church for Christian fellowship near you, we invite you to our midweek evening service. Take this time to connect with others, yourself and God. Pentecostal Life Church is a Spirit Filled Apostolic United Pentecostal Church in the San Antonio suburb Schertz, Texas.
We are currently meeting at 1201 Oak street, Schertz, TX Service times Sunday 10:30am & Thursday 7pm.
Come out to our evening service and enjoy the spirit filled experience.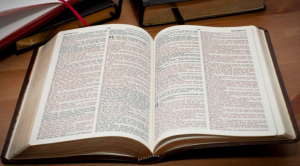 We welcome you to attend our spirit filled church services and enjoy wholesome Christian fellowship with us. The presence of God is felt in every service and many spiritual, emotional and physical needs are met every week. Whether you are beginning your spiritual journey or are at a crossroads in your journey, you can receive inspiration and direction at Pentecostal Life Church. If you have been wondering 'is there a United Pentecostal Church near me', we are a pentecostal church near you.
We urge you to come this Sunday or at the next service time…regular, habitual church attendance is very important to a stable lifestyle. Do you want yourself or your family to have the right moral values? It is important that they attend a full gospel church where the Bible is taught and Biblical principles are explained and promoted.
The United Pentecostal Church International, of which Pentecostal Life Church is affiliated with, is one of the fastest growing religious organizations of our times with people that are hungry for God and the outpouring of his Spirit. That hunger for the Holy Spirit has remained constant, being evidenced by the many, many thousands of people in over 100 nations around the world receiving the Baptism of the Holy Ghost and experiencing the freedom of a Spirit filled life. Thousands of pastors, missionaries, evangelists and teachers have given and are dedicating their lives to give to others the gospel, or the good news, of Jesus Christ.
Pentecostal Life Church is an apostolic church near you that believes and teaches that the Bible is the inspired Word of God. "For the prophecy came not in old time by the will of man: but holy men of God spake as they were moved by the Holy Ghost." 2 Peter 1:21 KJV. The Bible portrays the true account of the creation of the earth, the history of man, the events that led to man's fall and the events that led to man's redemption. In the Word of God we find the instructions of how to live pleasing to God, and if we follow the teachings and commandments, it is promised that we can experience life abundantly here on earth, and we will also be saved throughout eternity. As Jesus himself said, "The thief cometh not, but for to steal, and to kill, and to destroy: I am come that they might have life, and that they might have it more abundantly." John 10:10 KJV
The Plan of Salvation
The Bible teaches that our salvation comes by the grace of God and through our faith in the blood of Jesus Christ by which we receive deliverance from all sin and unrighteousness. Only by His love and grace that he extended to us by his death at Calvary, can we receive his salvation. The primary salvation experience includes repenting of sin, being baptized in the name of the Lord Jesus Christ for the remission, or washing away, of those sins, and being filled with the Holy Ghost with the Biblical evidence of speaking in tongues. After this, the born again believer is to live a holy life.
"Therefore let all the house of Israel know assuredly, that God hath made that same Jesus, whom ye have crucified, both Lord and Christ. Now when they heard this, they were pricked in their heart, and said unto Peter and to the rest of the apostles, Men and brethren, what shall we do? Then Peter said unto them, Repent, and be baptized every one of you in the name of Jesus Christ for the remission of sins, and ye shall receive the gift of the Holy Ghost. For the promise is unto you, and to your children, and to all that are afar off, even as many as the Lord our God shall call. And with many other words did he testify and exhort, saying, Save yourselves from this untoward generation. Then they that gladly received his word were
baptized: and the same day there were added unto them about three thousand souls. And they continued stedfastly in the apostles' doctrine and fellowship, and in breaking of bread, and in prayers." Acts?
Repentance simply put means being sorry for the things you have done wrong, whether against God and his Word, or against another human being, then telling God you are sorry, and then changing and not doing those things again. "For godly sorrow worketh repentance to salvation not to be repented of: but the sorrow of the world worketh death." 2 Corinthians 7:10 KJV
Water baptism is the next necessary step in the plan of salvation. We are to be baptized by immersion (completely submerged) in the name of the Lord Jesus Christ. This is the only formula used by any of the apostles or other followers of Jesus, and it is the same one to be used today to wash away our sins. "(For as yet he was fallen upon none of them: only they were baptized in the name of the Lord Jesus.)" Acts 8:16 KJV
While repentance and water baptism is the physical part (or our part that we must do) of the new birth experience, receiving the baptism of the Holy Ghost (or Holy Spirit) is what God does when we are obedient to His Word. The baptism of the Holy Spirit is for all who believe and is described biblically as the 'spiritual birth'. The Old Testament prophet Joel declared that the Holy Ghost experience was for anyone, "But this is that which was spoken by the prophet Joel; And it shall come to pass in the last days, saith God, I will pour out of my Spirit upon all flesh:…" Acts 2:16-17 KJV. Then Peter, who was given the keys to the kingdom, said on the Day of Pentecost when the Holy Ghost was first poured out, that "The promise is unto you, and to your children, and to all that are afar off, even as many as the Lord our God shall call." Acts 2:39 KJV. The evidence that you have received this glorious gift of the Holy Spirit baptism is you will speak in another tongue (or another language other than one you know), as the Spirit of God gives utterance. "And they were all filled with the Holy Ghost, and began to speak with other tongues, as the Spirit gave them utterance." Acts 2:4 KJV
Dear friends, come and experience, enjoy, and receive your own personal Pentecost with people of like precious faith who enjoy being in a local community church of Spirit–filled believers. An open door, a warm welcome, and a Pentecostal atmosphere awaits you at Pentecostal Life Church in the San Antonio suburb of Schertz, Texas.