Archive for November 2017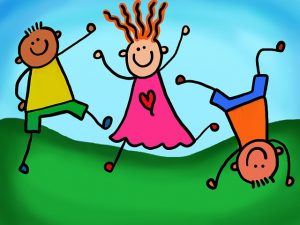 Sunday School is an important part to churches.  Sometimes its merely a childcare service while parents go off into the adult church studies and services of their own. Sometimes it's a classroom setting where children are taught just as they would be during the week, and sometimes it lies between those two ends of the spectrum. Regardless of the style, methods, and content, one question remains pertinent. How can Sunday School bless children?
As with most matters, the answer can be found in scripture, Matthew 19 to be exact. To begin our discussion of the need and benefits of using Sunday School to bless children, we refer to Matthew 18: 2-6, and Matthew 19: 14-15:
Matthew 18: 2 Jesus called a little child to him and put the child among them. 3 Then he said, "I tell you the truth, unless you turn from your sins and become like little children, you will never get into the Kingdom of Heaven. 4 So anyone who becomes as humble as this little child is the greatest in the Kingdom of Heaven. 5 "And anyone who welcomes a little child like this on my behalf is welcoming me. 6 But if you cause one of these little ones who trusts in me to fall into sin, it would be better for you to have a large millstone tied around your neck and be drowned in the depths of the sea.
Matthew 19: 14 But Jesus said, "Let the children come to me. Don't stop them! For the Kingdom of Heaven belongs to those who are like these children." 15 And he placed his hands on their heads and blessed them before he left.
In both passages, Jesus mentions childlike faith and the place of children in the Kingdom of Heaven. Jesus not only welcomes the children into his presence and into the opportunity to learn and grow from him, but he blesses them for it as well. The children enter his presence much unlike many of the adults who sought Jesus during the years of his ministry. They run to him not for personal healing, blessing, or personal benefit; but because their parents brought them so that Jesus may lay hands on and pray for them.  This was done while Jesus was teaching, so it can be inferred that the children were present to learn from him as well as to see him and be blessed for by Jesus. Clearly, Jesus not only desired to be a part of the children's lives, but for them to be a part of His and the work that He was on earth to establish.
Jesus also establishes the importance of believers accepting the children and welcoming them on behalf of the One who they serve. It is not only the duty of the church to accept the children into its presence as well as their parents, but to build their foundation as well. The children that Jesus spoke of then had already placed some level of trust in Him, but it was the duty of those to whom He spoke with to continue to build that trust, grow their knowledge, and equip them to be ready to resist the temptation of sin. This defines the need for churches to provide Sunday School or some other form of outreach to the children. However, there are also great benefits to the children for attending and being a part of the church through Sunday School.
Biblical Knowledge and Understanding is gained by children who attend Sunday School. Since many children don't have the appropriate skill set to read and comprehend scripture or the Pastor's sermons, Sunday School provides them with a way to attain biblical knowledge in a relatable and applicable way. Whether the children are following along with the same subjects as the church, or are following an independent lesson plan. There are abundant opportunities for them to learn about God. The foundation that is taught in the Sunday School classroom can be instrumental in stabilizing their faith and desire to learn more about God as they grow older.
Sunday School also provides children with an environment to ask questions and to safely engage in their beliefs with other children and adults who share those beliefs. This sense of unity and belonging encourage children to want to grow and to continue to pursue Christ in their lives. This also allows the children to have their questions answered without condemnation, and to receive answers from individuals whom the church has deemed knowledgeable and appropriate in regard to the subject matter.
A Safe Environment is a blessing for children; not only as they grow in their knowledge and understanding of the Christian faith, but as they establish friendships and sharpen their communication skills. Sunday School places children in an environment where their faith is welcomed, and where many others share in that belief. This ensures that they can engage in a godly atmosphere without parents having to worry about what behaviors or beliefs they might be exposed to. This also ensures that positive behaviors are reinforced.
Discipleship is experienced firsthand by children when they participate in Sunday School. They learn how to not only explain their beliefs to other children, but how to discuss them and work together with them. The church body can be established from this young age when discussion and participation are encouraged in an environment such as Sunday School.
Personal Growth can also be stimulated in children that attend Sunday School. Through study, group discussion, and crafts, multiple traits and abilities can be stimulated in participating children. Children are given an opportunity to develop their communication and critical thinking skills through dialogue with their teachers and peers. Pattern recognition and ingenuity can all be further developed through crafts that relate back to the lesson they have learned.
These are just a few examples of the many ways with which Sunday School can benefit and bless children. Whether you're seeking a safe place to leave them for a few hours, a secure environment for them to grow in, or a place where they can participate and be encouraged in their faith, Sunday School is a perfect place to start.
If you live in or near San Antonio Texas we would like to invite you and your family to be apart of our Church family at Pentecostal Life Church. Pentecostal Life Church is located in an suburb of San Antonio, TX called Schertz, Texas.
Service Times: Sunday 10:30am and Thursday 7pm
Location: 1201 Oak Street, Schertz, Texas 78154
Christian Fellowship
When you are seeking a place of worship where you can feel included, sometimes it can be a very difficult journey and that's why we recommend attending one of the United Pentecostal Churches in San Antonio Texas area. The United Pentecostal Churches San Antonio TX have become known for their sincere Christian fellowship and Spirit filled church services. The need to belong and to be accepted is strong in all of us and we can assure all guest that they will be welcomed and be apart of our Christian community of Spirit filled believers.
We welcome all people regardless of age and being a family church our members are of all ages. Children are perhaps some the most important members of our community for it's within them that the future of humanity and our Church lies. Children are subjected to many temptations these days that can separate them from their parents and the church. Our Sunday school program and children's ministry helps equip our children and young people with the tools to withstand the many pressures put upon them by modern society.
Bible Based Teaching and Beliefs
It is important that a true believer seek to follow the Bible as the road map to salvation and Christian living.  The United Pentecostal Churches San Antonio Texas seek to adhere to the teaching of the Apostles per the book of Acts of the Apostles in the New Testament. For this reason many United Pentecostal Churches refer to themselves as an Apostolic Church. So if you are looking to be apart of an Apostolic Church in San Antonio Texas area the United Pentecostal Churches in San Texas should be a good fit.
We welcome your inquiries or discussion if you need further clarification of our beliefs in order that you may become part of our Spirit filled Apostolic Church in San Antonio TX area and begin what could be the start of a new beginning for you. Most of the United Pentecostal Churches in San Antonio Texas offers free personal Bible studies. Contact us if you would like a Bible study.
Our Worship Style
             As is our way, we worship enthusiastically with music and prayer style that offers the opportunity for each person to express their praise and worship for Jesus our Lord in the way that suits them. Our preachers are down to earth and expressive, having strong messages within their sermons that are relevant for today and tomorrow.
If you've ever considered a midweek evening church service, the United Pentecostal Churches San Antonio TX has evening services as well as Sunday morning services. We invite you to come and experience the joy of a Spirit filled Church. It's a great opportunity to get the family together, perhaps mid-week, for a time of bonding and fellowship that can ease the pressures of everyday life. It's also a great way to become closer to the Church community rather than limiting congregation to Sunday morning only and it certainly helps to build Christian fellowship. The joyful spirit filled singing of praise to Jesus Christ will lift your spirit and give your mind a positive boost that will  take you through the rest of the week.
Perhaps we may be from different backgrounds in terms of interests and personalities but in fellowship we become united with the common goal of praising and serving God. We welcome all to be apart of a United Pentecostal Church near you. We should all be united in Christian fellowship and strive to have faith and trust in Jesus Christ to lead us in his grace till we hear our Lord say, "Well Done."
We aspire to bring together all people for Jesus Christ and to create fellowship that will inspire hearts and minds to bring about positive change in all lives in order to deal with the turmoil and doubt that exists in so many places today. It's with this intention that we extend a huge welcome to you and your family and look forward to seeing you soon at one of the United Pentecostal Churches San Antonio Texas area.
You are invited to worship with us at Pentecostal Life Church. Pentecostal Life Church is a United Pentecostal Church in the suburb of San Antonio Texas called Schertz, Texas.
The current location is: 1201 Oak Street, Schertz, TX 78154
Service times are: Sunday 10:30 am and Thursday 7 pm.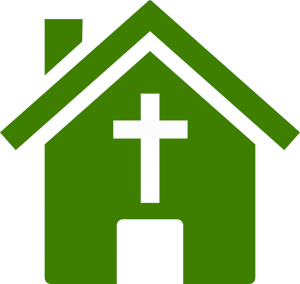 What is the community Church or Christian community?
Biblically, the original word for "church" is ekklesia, the Greek word for "assembly" or "gathering". The church community refers to the "local gatherings of believers" who are devoted to the teachings of Christ and also renowned for its love for one another.
With this one can easily say that the Church community is simply those who love Jesus Christ and live in fellowship with each other. When the world sees this love and devotion in action, they will see the true love of Jesus Christ and by so doing find themselves attracted to the Church and Christ too.
Belonging to a community church is more than just attending services on Sundays. It is about becoming a full member of that community, connecting with the people, fellowshipping with them, supporting them, sharing in their troubles and celebrating their joys.
Being part of a local community Church is not only to gain a sense of community among other believers, but it is also to continue growing in your Christian life and also help with the growth of the Church (which is Christ's mission here on earth).
In this piece, we're going to list the importance of a Christian Church community and all the blessings that come from being connected to a group of believers. But before we go into that, let me clear the air on something – Solo Christianity.
Why you can't serve the Lord alone
Yes, many Christians live as though they believe in "solo Christianity" and that is sad. Some of the consequences of solo Christianity are spiritual stagnation, unhappiness, and depression. The fact is Christians rarely survive spiritually when they are apart from other Christians. According to an illustration, it is like a glowing ember removed from the fire of which it is a part of. Soon enough it cools and dies off (while the other embers remain hot and glowing)
Love can't operate in a vacuum – I believe everyone will agree with me when I say that Love requires someone to love. One of the major reasons why solo Christianity is not ideal is because love is at the very root of God's character.
John 4:16 – "God is love. Whoever lives in love lives in God, and God in him."
Love seeks out someone to love, share and bless. Love is never solitary or isolated, it requires a community to operate, and that is the Church Community we're talking about. Jesus believed in this so much as you can see in John 13:34-35
"A new command I give you: Love one another. As I have loved you, so you must love one another. By this all men will know that you are my disciples, if you love one another."
The Importance of a local Community Church
You will experience mutual acceptance among completely different group of persons.
Rom. 15:7 – "Therefore welcome one another as Christ has welcomed you, for the glory of God."
You are able to motivate others to love and good works while being motivated by others also.
Heb. 10:24-25 – "And let us consider how to stir up one another to love and good works, 25 not neglecting to meet together, as is the habit of some, but encouraging one another, and all the more as you see the Day drawing near."
You'll be able to express your sincere love for Jesus.
1John 4:19-20 – "We love because he first loved us. 20 If anyone says, "I love God," and hates his brother, he is a liar; for he who does not love his brother whom he has seen cannot love God whom he has not seen."
As a result of corporate worship before God, you will receive mutual encouragement and growth both spiritually and otherwise.
Col 3:16 – "Let the word of Christ dwell in you richly, teaching and admonishing one another in all wisdom, singing psalms and hymns and spiritual songs, with thankfulness in your hearts to God."
You also learn to grow in humility.
1Pet. 5:5 – "Likewise, you who are younger, be subject to the elders. Clothe yourselves, all of you, with humility toward one another, for "God opposes the proud but gives grace to the humble"."
Being a part of the Church community makes you become increasingly aware of God-given opportunities to grow in kindness and forgiving others.
Col. 3:13 – "Bearing with one another and, if one has a complaint against another, forgiving each other; as the Lord has forgiven you, so you also must forgive."
You taste of the encouragement of harmony.
Rom. 15:5 – "May the God of endurance and encouragement grant you to live in such harmony with one another, in accord with Christ Jesus"
You gain opportunities to witness testimonies and see God's answers to prayer not just in your life but in the lives of others.
2Thess. 1:3 – "We ought always to give thanks to God for you, brothers, as is right, because your faith is growing abundantly, and the love of every one of you for one another is increasing."
You also gain opportunities for joy, unity, mutual comfort, encouragement and peace amongst the community.
2Cor. 13:11 – "Finally, brothers, rejoice. Aim for restoration, comfort one another, agree with one another, live in peace; and the God of love and peace will be with you."
You will receive confrontation from others in the Church community; this makes you less vulnerable to the hardening deceitfulness of sin.
Heb. 3:13 – "But exhort one another every day, as long as it is called "today," that none of you may be hardened by the deceitfulness of sin."
There is mutual instruction, encouragement, and correction which you would benefit greatly from.
Rom. 15:14 – "I myself am satisfied about you, my brothers, that you yourselves are full of goodness, filled with all knowledge and able to instruct one another."
The community grants you a good number of opportunities to put to death your judgmental spirit.
James 4:11 – "Do not speak evil against one another, brothers. The one who speaks against a brother or judges his brother, speaks evil against the law and judges the law. But if you judge the law, you are not a doer of the law but a judge."
Since you're of course dealing with other humans, you will be giving so many opportunities to help develop your level of patience.
Eph. 4:1-2 – "I therefore, a prisoner for the Lord, urge you to walk in a manner worthy of the calling to which you have been called, 2 with all humility and gentleness, with patience, bearing with one another in love"
You have to freedom of confessing your sins to a brother or sister in the Church community, and you have the benefit of not being judged but been prayers for.
James 5:16 – "Therefore, confess your sins to one another and pray for one another, that you may be healed. The prayer of a righteous person has great power as it is working."
You benefit from a newfound freedom that you'll use to serve others.
Gal. 5:13 – "For you were called to freedom, brothers. Only do not use your freedom as an opportunity for the flesh, but through love serve one another."
TV, the internet, radio, books, etc.; nothing can take the place of being a part of a local community Church of believers. The Bible describes the Christian community in four different ways, which is as a family, a body, a flock, and as the Church.
Described as a family
Being part of the Christian family as seen in the following verses.
Galatians 6:10 – "Let us do good to all people, especially to those who belong to the family of believers."
The idea here is that the Bible states clearly how the local community Church should relate to each other which is simply doing what's best for the next person. Family care for each other, help and support each other. Family also forgives and encourages each other, and that is what the Church must do as well.
As a body
Being part of a body is another way the Bible described the Church community.
1 Corinthians 12:12 – "For just as the body is one and has many members, and all the members of the body, though many, are one body, so it is with Christ."
Ephesians 4:16 – "from whom the whole body, joined and held together by every joint with which it is equipped, when each part is working properly, makes the body grow so that it builds itself up in love."
The Bible makes it completely clear in those verses that the different parts of a body cannot decide to be independent of the others – they work together. Each part has an essential role to play in the overall survival of that body and in other for it to function efficiently.
As a Flock
John 10:11 – "I am the good shepherd. The good shepherd lays down his life for the sheep."
That good shepherd is Jesus Christ who died that each and every Christian can be saved. The sheep are the Christians all around the world – we are all part of the flock of Christ.
This idea of shepherd does not only reflect in the Bible but is today carried over around the Church communities. The word "Pastor" literally means "Shepherd" – designated to each group of Christians, whether big or small. These Pastors are giving the responsibility of the flock assigned to them.
Acts 20:28 – "Pay careful attention to yourselves and to all the flock, in which the Holy Spirit has made you overseers, to care for the church of God, which he obtained with his own blood."
All Christian leaders were giving this responsibility, whether they are called pastors, priests, elders, ministers or overseers – they are all Christian leaders thus, regarded as shepherds tasked to care for the sheep of Christ.
As part of the Church
In the bible when Jesus made reference to the word church, he was not referring to just the building we call church today. Let me explain what I mean
The Bible word "church" means "the called-out ones" – those who have been called by God and are gathered together out of the world. In the context of the Bible, a church primarily refers to a gathering of people and not just the physical structure only.
This is to show how important the gathering of the brethren is, being a part of a local community Church fellowship.
Hebrews 10:25 – "Let us not neglect to meet together, as is the habit of some, but encouraging one another, and all the more as you see the Day drawing near."
You can see that there are many benefits and blessings of being part of a community Church San Antonio TX. These blessings range from growth, encouragement, care and brotherly love to healing, protection and meeting great role models that'll help you reach new heights spiritually.
Now while you are thinking about all you can receive from a local community Church San Antonio TX, it is good to understand that you also have a lot to offer and the Christian community Church San Antonio TX will not only make you realize your potentials, but will give you an opportunity to maximize it.
Still thinking about the local community Church San Antonio TX to be a part of? Join us   at our local community Church San Antonio TX soon at Pentecostal Life Church.
We are located in a suburb of San Antonio called Schertz TX.
Our current facility is located at 1201 Oak Street, Schertz, Texas, 78154
We meet Sunday 10:30 am & Thursday 7pm.