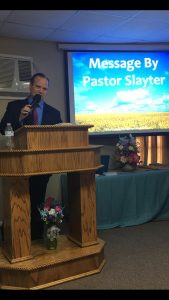 Gospel, taken from the term gospel, means the Good News. This term is most typically applied to the first four books of the New Testament; Matthew, Mark, Luke, and John. The Gospel details the accounts of Jesus' life, death, and resurrection. It is the revelation of Old Testament prophecy, the culmination of the journey that Abraham lead his people on, and part of the foundation of Christianity.
The Gospel plays many roles in this respect and is the foundation of Christian teaching and learning. There is power in the name of Jesus Christ, and there is also great power in the teachings of His life. There are stories of teachings and events in the life of Jesus Christ found in Matthew, Mark, Luke, and John.  Here are a few examples:
Direct Instruction from Christ himself: The Primary Commandments, Matthew 22: 34-40

34 Hearing that Jesus had silenced the Sadducees, the Pharisees got together. 35 One of them, an expert in the law, tested him with this question: 36 "Teacher, which is the greatest commandment in the Law?" 37 Jesus replied: "'Love the Lord your God with all your heart and with all your soul and with all your mind.'38 This is the first and greatest commandment. 39 And the second is like it: 'Love your neighbor as yourself.' 40 All the Law and the Prophets hang on these two commandments."

Parables: Parable of the Mustard Seed, Mark 4: 30-32

30 Again he said, "What shall we say the kingdom of God is like, or what parable shall we use to describe it? 31 It is like a mustard seed, which is the smallest of all seeds on earth. 32 Yet when planted, it grows and becomes the largest of all garden plants, with such big branches that the birds can perch in its shade."

Healing: Healing a Blind Man, Mark 8: 22-26

22 They came to Bethsaida, and some people brought a blind man and begged Jesus to touch him. 23 He took the blind man by the hand and led him outside the village. When he had spit on the man's eyes and put his hands on him, Jesus asked, "Do you see anything?"24 He looked up and said, "I see people; they look like trees walking around."25 Once more Jesus put his hands on the man's eyes. Then his eyes were opened, his sight was restored, and he saw everything clearly. 26 Jesus sent him home, saying, "Don't even go into the village."
These are just three examples of the types of lessons that can be gleaned from the gospels, with countless more abundant in His word. There is no end to the application of Jesus' life in our own lives. The Bible is the truth of what we as Christians believe, it is the path that all Christians are started on as they learn the basics of who Jesus Christ is and what His life means when applied to their own. Yet, at the same time, it is also a collection of some of the more complex and advanced teachings of Jesus Christ. The Gospels may only occupy four of the Bible's sixty-six books, but it is still one of the most complex and necessary components of the good Book.
So, we have established the content and meaning of the Gospels, but what is its power? What makes gospel preaching any different from topical or other scriptural preaching?
The fact of the matter is that Apostolic Full Gospel Gospel preaching saves lives. The lessons taken from later in the new testament are built on these by preaching and teaching by the apostles for salvation and for growing deeper in faith. The lessons taken from the Old Testament are perfect for establishing the need for Jesus Christ and showing the evidence of Him throughout history. The message of life, death, and resurrection from the Gospel can truly save a person's soul if Biblically applied.
Peter and the other apostles told the crowd what to do on the Day of Pentecost found in
Acts 2:37-39  37 Now when they heard this, they were pricked in their heart, and said unto Peter and to the rest of the apostles, Men and brethren, what shall we do?
38 Then Peter said unto them, Repent, and be baptized every one of you in the name of Jesus Christ for the remission of sins, and ye shall receive the gift of the Holy Ghost.
39 For the promise is unto you, and to your children, and to all that are afar off, even as many as the Lord our God shall call.
Note that Peter just preached about the life, death, resurrection of Jesus Christ. After the people believed that Jesus was the Christ then they where ordered to applying the Gospel to their lives. You see by the examples found in the Acts of the apostles recorded in the book of Acts that repentance, baptism in Jesus name, and receiving the Holy Spirit is part of receiving the Gospel personally.
Faith in and obedience to Jesus Christ is the only way to eternal life in Heaven. Jesus Christ is the Good News; therefore, He should be preached endlessly. There is endless power and potential in the preaching of His Gospel. Only Jesus can restore, only He can heal, only He can truly change lives and shape them for the better.
If you would like to be part of a Full Gospel Spirit Filled Pentecostal Church in San Antonio Texas, then you are invited to Pentecostal Life Church. Pentecostal Life Church is located in a suburb of San Antonio Texas called Schertz Texas. Schertz is claimed by three Texas counties they are Bexar County Texas, Comal County Texas, and Guadalupe County Texas. Pentecostal Life Church desires to provide a Holy Spirit Filled Apostolic Church in San Antonio Texas and surroundings suburbs. Some of the San Antonio suburbs Pentecostal Life Church blesses are: Cibolo Texas, Universal City Texas, Garden Ridge Texas, New Braunfels Texas, Selma Texas, Live Oak Texas, and Converse Texas. Pentecostal Life Church is part of the United Pentecostal Church International, also known as the UPCI.
Pentecostal Life Church currently meets at 102 FM-78, Schertz, TX, 78154.
Service times are Thursdays 7pm and Sundays 10:30am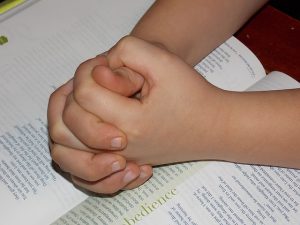 It is no secret that Jesus Christ desires a relationship with each and every individual to walk this Earth. We are His children, He wants to love and be loved by us. Unfortunately, Satan also desires our hearts, and will attempt to win us over with the temporary shine of sin. Jesus Christ gave His life so that we could be saved from bondage if we choose to believe, obey, and follow Him. Choosing to accept the love of Jesus Christ and obey His word with your life is the most important decision to be made in your life. If you choose to serve Him, you receive not only His love, but an eternal life spent in His presence. If you choose to reject Him and live in disobedience, you will miss out on the many blessing designed for you. On paper it seems like an easy choice. However, the nature of sin is to tempt us and to lull us into a false sense of comfort and security. The older we become and the longer we are exposed to sin then usually the harder it becomes for us to break from that false sense of comfort and security. We need to come to Jesus, that is a fact at any age. But, it is better for us, and for our children to come to Him as a little child.
13 People were bringing little children to Jesus for him to place his hands on them, but the disciples rebuked them. 14 When Jesus saw this, he was indignant. He said to them, "Let the little children come to me, and do not hinder them, for the kingdom of God belongs to such as these. 15 Truly I tell you, anyone who will not receive the kingdom of God like a little child will never enter it." 16 And he took the children in his arms, placed his hands on them and blessed them.
To evidence the claim that it is better to come to Jesus as a child, look at His words in Mark 10: 13-16. During the days of Jesus' ministry, it was well known that He held power, and many people believed in the power of His touch. For example, the woman in Luke 8 who seeks Jesus just to touch Him and be healed. So, many people were bringing their children to be healed and to be blessed by the power of Jesus. The disciples, seeing children as inferior and not as understanding, attempted to send the children away and rebuke them. They saw children as a waste of time for Jesus, after all they can't understand and comprehend Jesus on the same level as an adult. But Jesus doesn't respond by reiterating the disciple's rebuke, instead He rebukes the disciples. For the children understood in a way that the disciples and adults did not.
Jesus invites the little children to come to Him because they have faith unlike that of the unbelieving adults. Children have not yet been blinded by the false comforts of sin and the world but are still exploring it with their hearts. Think of a baby that has just learned to crawl, it moves everywhere, touching and tasting everything. And while we as adults know that it is not safe to put everything in your mouth, the baby does it out of curiosity, attempting to discover each taste and object that it can. As the baby grows into a child, it continues to explore the world with the same enthusiasm and curiosity. Little children want to know, and they pursue that knowledge with limitless questions and an unparalleled sense of belief. Now, imagine if that was channeled into a search for the truth in Christ Jesus instead of being fixated on the things of this world. What if children were encouraged to consume Bible stories and Truth rather than toys and videogames?
If children were to be given the opportunity to consume the word of God and the love of Christ at the same rate as they are given the opportunity to consume the ideas of the world, then this world would be a radically changed one. The body of Christ would be radically changed, and the lives of millions of children all over the world would be made better. We need to come to Jesus as a child because it is never too soon to start experiencing His love. We need to come to Jesus as a little child because it is never too soon to start acting as part of His body.
Even the childhood Jesus spent time in the temple (Church) and discussing the ideas and messages of the Bible with those around Him. And, while it is true that little children won't have the same depth and understanding as a well read and knowledgeable adult, they are still deeply inquisitive and will understand and retain Biblical concepts if given a chance to. Children know that this world is imperfect, they can see the evidence of sin and pain everywhere. Children also know what it is like to be loved and can understand the need for a love that is deeper than our own. Children can not only understand these things but can pursue them with a fervor virtually unseen in adults. Let your children be passionate about God. Introduce them to God's love as a child. Bring them to a Bible believing Spirit Filled Apostolic United Pentecostal Church San Antonio Texas or one near you, and let your little children pursue Him from that day onwards. The sooner they connect to Jesus and a local Spirit filled Church San Antonio TX the sooner Jesus can be a foundational part of their own.
We invite you and your Children to connect with us at Pentecostal Life Church. Pentecostal Life Church is a Spirit Filled Pentecostal Church San Antonio Area and beyond. Our desire is to provide an Apostolic environment geared for Christian growth and development for those living in or near San Antonio Texas. Pentecostal Life Church is located in a Suburb of San Antonio TX called Schertz Texas.
The address for Pentecostal Life Church is 102 FM-78, Schertz, Texas 78154.