Posts Tagged 'sunday school'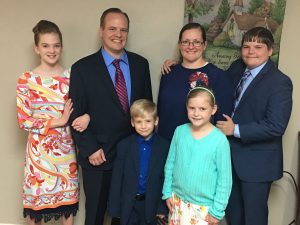 Colossians 2: 19
 19 They have lost connection with the head, from whom the whole body, supported and held together by its ligaments and sinews, grows as God causes it to grow.
                I would like to say from the start, "Don't send your family to a Bible believing Spirit Filled Church only". The head of any household is the guiding factor for that household's daily and lifelong outcomes. If the head directs the body, but doesn't follow suit with its directions, then the direction loses its meaning. A parent can't say to their spouse and family, don't steal, and then turn around and rob a convenience store. That is hypocrisy, but it is the same scenario and same outcome when people send their families to an Apostolic Pentecostal Church near them, but do not follow suit. If you truly believe that a Holy Spirit Filled Church San Antonio TX is where your family needs to be, then why is it not also the place that you need to be?
God wants to have a personal relationship with everyone. That is true regardless of age, race, background, or beliefs. No matter who you are, you are one of God's children. He wants us to get to know Him as intimately as He knows us. If you believe that your children and family should foster that relationship, then why wouldn't you also seek to foster your own relationship. God is not someone that can only relate and be understood by certain age groups, but He can be known, and known well, by all. A local Full Gospel Pentecostal Church is the perfect place for you and your family to grow closer to Him together.
Let's look at a few of the benefits of attending Pentecostal Church as a family, instead of doing it piecemeal. First, the entire family is given the opportunity to learn the same lessons from the Bible at the same pace. This includes hearing the same sermons and Sunday School lessons, but often hearing them as geared towards their own age and level of understanding. This allows parents and children to grow at a similar pace and to assist each other in that growth. When parents and children encounter questions and challenging aspects of the Sunday School lesson that they do not understand, they can turn to the understanding of each other to find the wisdom they are searching for. If you send your family to Church only, but don't also attend with them, then you are robbing them of the potential to turn to you for help and answers.
This in turn helps to foster relationships within your own family. As you continue to grow together, you are also spending valuable time getting to know one another deeper. You can see into each other's lives and help address the struggles that your family deals with, each in their own way. Your children will see this wisdom that God transmits through you and it will build trust. As they grow older and come across larger challenges, they will remember the wisdom that they gained from attending Holy Spirit Church San Antonio and engaging in conversation with you. This will prove instrumental in the role of a parent as their child's guide and advisor. As they come to you for advice, you can continue to build off of the things you learned together in an Apostolic Church setting. You can continue to seek His word on a deeper, more meaningful, and more personal level. The applications of what we learn in the Bible and in the walls of a Christian Church are endless, applying to every challenge at every stage of every person's life. Do your family a favor, engage in those lessons with them, foster the knowledge with them, and impart God's wisdom into them.
Revelation 3:16
16 So then because thou art lukewarm, and neither cold nor hot, I will spit thee out of my mouth.
If you don't attend Bible believing Holy Spirit Filled Church with your family, you are sending them in an opposing direction from your own personal path. You are sending them in a positive direction of growth, while staying stagnant and lukewarm in your own journey. You cannot expect your family to go on the journey of faith while refusing to take it with them. The "do as I say, not as I do" attitude does not assist your family, it hinders and divides it. Don't be a conduit of that division but be the factor that prevents division. Encourage your family as they each take on their individual Christian journeys. Let yourself be encouraged by the strength and support of your family. The journey was never meant to be taken alone. Don't force your family to do it in division, and don't allow yourself to stay stagnant.
Don't just send your family to United Pentecostal Church San Antonio TX, come with them. Learn together. Listen to the wisdom of God together. Take the time to be enriched by the sermons that He has directed others to deliver. Don't take the journey alone, but in unison. Jesus wants to have a relationship with you, and Jesus wants to have a relationship with your family. Take this journey together, support each other, and help each other grow.
If you are asking where is a Pentecostal Church near me? Pentecostal Life Church is a Pentecostal Church near me. Pentecostal Life Church is a United Pentecostal Church ( UPCI) located in Schertz Texas, which is a suburb of San Antonio. Schertz Texas is part of the San Antonio Metrocom and directly connects to a number of other San Antonio suburbs some are: Cibolo Texas, Selma Texas, Universal City Texas, New Braunfels Texas, Garden Ridge Texas, Converse Texas. Pentecostal Life Church also blesses Live Oak Texas. To suggest that these are the only San Antonio towns Pentecostal Life Church services would be untrue. Pentecostal Life Church has members that drive approximately one hour one way twice a week because they believe Pentecostal Life Church is the will of God for their lives. Schertz is Also claimed by 3 Texas counties. They are Comal County TX, Bexar County TX, & Guadalupe County TX.
Pentecostal Life Church invites you and your family to come be connected to our Church family and let's grow in Jesus together.
Pentecostal Life Church meets at 102 FM-78, Schertz, TX, 78154.
Service times are Sunday 10:30 am & Thursday 7PM.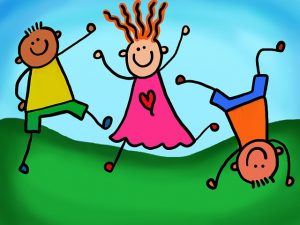 Sunday School is an important part to churches.  Sometimes its merely a childcare service while parents go off into the adult church studies and services of their own. Sometimes it's a classroom setting where children are taught just as they would be during the week, and sometimes it lies between those two ends of the spectrum. Regardless of the style, methods, and content, one question remains pertinent. How can Sunday School bless children?
As with most matters, the answer can be found in scripture, Matthew 19 to be exact. To begin our discussion of the need and benefits of using Sunday School to bless children, we refer to Matthew 18: 2-6, and Matthew 19: 14-15:
Matthew 18: 2 Jesus called a little child to him and put the child among them. 3 Then he said, "I tell you the truth, unless you turn from your sins and become like little children, you will never get into the Kingdom of Heaven. 4 So anyone who becomes as humble as this little child is the greatest in the Kingdom of Heaven. 5 "And anyone who welcomes a little child like this on my behalf is welcoming me. 6 But if you cause one of these little ones who trusts in me to fall into sin, it would be better for you to have a large millstone tied around your neck and be drowned in the depths of the sea.
Matthew 19: 14 But Jesus said, "Let the children come to me. Don't stop them! For the Kingdom of Heaven belongs to those who are like these children." 15 And he placed his hands on their heads and blessed them before he left.
In both passages, Jesus mentions childlike faith and the place of children in the Kingdom of Heaven. Jesus not only welcomes the children into his presence and into the opportunity to learn and grow from him, but he blesses them for it as well. The children enter his presence much unlike many of the adults who sought Jesus during the years of his ministry. They run to him not for personal healing, blessing, or personal benefit; but because their parents brought them so that Jesus may lay hands on and pray for them.  This was done while Jesus was teaching, so it can be inferred that the children were present to learn from him as well as to see him and be blessed for by Jesus. Clearly, Jesus not only desired to be a part of the children's lives, but for them to be a part of His and the work that He was on earth to establish.
Jesus also establishes the importance of believers accepting the children and welcoming them on behalf of the One who they serve. It is not only the duty of the church to accept the children into its presence as well as their parents, but to build their foundation as well. The children that Jesus spoke of then had already placed some level of trust in Him, but it was the duty of those to whom He spoke with to continue to build that trust, grow their knowledge, and equip them to be ready to resist the temptation of sin. This defines the need for churches to provide Sunday School or some other form of outreach to the children. However, there are also great benefits to the children for attending and being a part of the church through Sunday School.
Biblical Knowledge and Understanding is gained by children who attend Sunday School. Since many children don't have the appropriate skill set to read and comprehend scripture or the Pastor's sermons, Sunday School provides them with a way to attain biblical knowledge in a relatable and applicable way. Whether the children are following along with the same subjects as the church, or are following an independent lesson plan. There are abundant opportunities for them to learn about God. The foundation that is taught in the Sunday School classroom can be instrumental in stabilizing their faith and desire to learn more about God as they grow older.
Sunday School also provides children with an environment to ask questions and to safely engage in their beliefs with other children and adults who share those beliefs. This sense of unity and belonging encourage children to want to grow and to continue to pursue Christ in their lives. This also allows the children to have their questions answered without condemnation, and to receive answers from individuals whom the church has deemed knowledgeable and appropriate in regard to the subject matter.
A Safe Environment is a blessing for children; not only as they grow in their knowledge and understanding of the Christian faith, but as they establish friendships and sharpen their communication skills. Sunday School places children in an environment where their faith is welcomed, and where many others share in that belief. This ensures that they can engage in a godly atmosphere without parents having to worry about what behaviors or beliefs they might be exposed to. This also ensures that positive behaviors are reinforced.
Discipleship is experienced firsthand by children when they participate in Sunday School. They learn how to not only explain their beliefs to other children, but how to discuss them and work together with them. The church body can be established from this young age when discussion and participation are encouraged in an environment such as Sunday School.
Personal Growth can also be stimulated in children that attend Sunday School. Through study, group discussion, and crafts, multiple traits and abilities can be stimulated in participating children. Children are given an opportunity to develop their communication and critical thinking skills through dialogue with their teachers and peers. Pattern recognition and ingenuity can all be further developed through crafts that relate back to the lesson they have learned.
These are just a few examples of the many ways with which Sunday School can benefit and bless children. Whether you're seeking a safe place to leave them for a few hours, a secure environment for them to grow in, or a place where they can participate and be encouraged in their faith, Sunday School is a perfect place to start.
If you live in or near San Antonio Texas we would like to invite you and your family to be apart of our Church family at Pentecostal Life Church. Pentecostal Life Church is located in an suburb of San Antonio, TX called Schertz, Texas.
Service Times: Sunday 10:30am and Thursday 7pm
Location: 1201 Oak Street, Schertz, Texas 78154