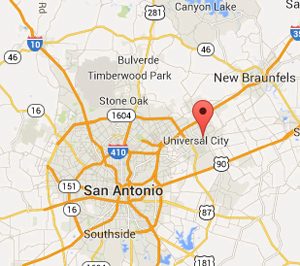 Are you new to the San Antonio Texas area and needing a Holy Spirit filled United Pentecostal Church San Antonio? Are you asking where is a Holy Spirit filled United Pentecostal Church near me?
Have you heard of Pentecostal Life Church and are interested in attending Pentecostal Life Church?
Do you wish to fellowship with a Holy Spirit filled Apostolic Pentecostal Church San Antonio Texas, but aren't sure about where to go or how to get there?
If you answered yes to any of the above questions, then Pentecostal Life Church may be the place for you. Pentecostal Life Church is an UPCI Church San Antonio TX area, which basically means that Pentecostal Life Church is affiliated with the United Pentecostal Church International and serving         San Antonio and surrounding San Antonio Texas suburbs.  Pentecostal Life Church is located about twenty minutes from the heart of San Antonio, in the suburb of Schertz, TX. This location makes it an easy drive for anyone, it's a great place to connect with fellow Christian believers, and to grow in the faith.
Schertz was first settled in 1843 by the Schertz family. The family had migrated from Europe in the hopes of making a better life for themselves, similar to many who find themselves relocating to the San Antonio area. In 1866, Sebastian Schertz purchased 307 acres of land in present day Schertz, and the family began to branch off independently from the town of New Braunfels Texas. This town was initially known as "Cut Off". Sebastian established his family as a strong farming presence in the area with the help of his three children. The town grew from there with the addition of other families, a water supply plant, and eventually a railroad that ran across Texas. In 1899, Cut Off was officially renamed Schertz, after it's founding family. The town grew and was officially incorporated as a city in 1958. Today Schertz is a thriving community that continues to grow and contribute to the greater San Antonio area. Schertz Texas is also special in that it directly connects to so many other San Antonio suburbs and is part of the Metrocom. The city of Schertz is claimed by three Texas counties, which are Bexar County TX, Comal County TX, Guadalupe County TX. Some of the towns and San Antonio suburbs that are directly connected to Schertz are: San Antonio Texas, Cibolo Texas, Universal City Texas, Selma Texas, New Braunfels Texas, Converse Texas, Garden Ridge Texas. Pentecostal Life Church also blesses Live Oak Texas. To say that these are the only suburbs Pentecostal Life Church blesses would be incorrect. Pentecostal Life Church has people that drive close to 1 hour one way twice a week to be connected with and blessed by Pentecostal Life Church!!
If this story of the Schertz family interest you, relates to you, or even makes you a little curious, we encourage you to visit our town and especialy to visit Pentecostal Life Church. Pentecostal Life Church was founded on April 6, 2014 and has been blessed in every stage of its life. At Pentecostal Life Church we desire to be a full Gospel book of Acts Church, also we believe in the word of God, and the power of the Holy Ghost. We believe that God has a plan for the City of Schertz. We believe that God has a plan for the City of San Antonio. We believe that God also has similar plans for the Great State of Texas, for the United States, and for the World at large. We at Pentecostal Life Church also believe that each persons role in that grand plan starts with a first step.
Perhaps that first step for you starts when you exit your vehicle on a Sunday morning or a Thursday evening, and as you use that step to walk beneath the black canopy and through the breezeway into Pentecostal Life Church. If that's the case, then you will be accompanied on that journey by one of our friendly members or helpful ushers. They can help guide you through the Church and help you feel comfortable in the house of God. These ushers can even help escort your children along the first steps of their journey and into our exciting Sunday morning children's service. From there, your steps can take you into the main sanctuary for a Holy Spirit filled worship service and a life changing sermon. At Pentecostal Life Church we believe that "a service doesn't have to be eternal in length to be eternal in value". We believe in keeping the messages concise, but powerful and applicable. From here, God will be able to speak into your life through the messages of our Pastor and speakers. From here, you will be able to lift up your prayers and praise to heaven, along with the congregation. Afterwards you and your family can walk out of the Church with more wisdom direction than you came in with, having been truly touched by His presence and a congregation that serves Him. At Pentecostal Life Church we believe people must start their spiritual journey where they are right now in their present stage of life, however it is God's plan to take us farther on our Christian journey. So at Pentecostal Life Church you can come as you are, but personal growth in your walk with Jesus is anticipated and celebrated.
We hope that Pentecostal Life Church does fit into the journey that God has called you on. We also hope that Pentecostal Life Church will play as much of a role in your life as you will in it's life. We hope to see your footsteps walk through the door and continue that journey regularly. But most of all, we hope that you will listen to the calling God has put on your heart, that you will seek Him first, and that the kingdom of God will be moved through His work in you.
If you are interested in visiting Pentecostal Life Church, it is located at 102 FM-78 Schertz, TX. 78154.
Service times are Sundays at 10:30, and Thursdays at 7:00.
For further questions or inquiries, the church may be contacted by phone at 210-569-0225, or by mail at P.O. Box 113
Schertz, TX. 78154. We look forward to hearing from you and seeing you walk through our doors.