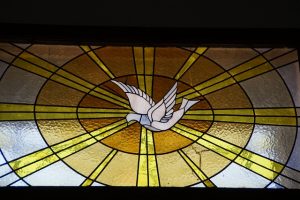 Let's talk why extra Holy Spirit Filled Church services help a Church or person to go to the next level in their walk with God or get out of a rut. A lot can happen in seven days. In seven days, God created the Heavens, the Earth, and all that walks upon it. In seven days, Jericho came tumbling down. In seven days, Jesus entered triumphantly, was crucified, and rose from the grave victoriously. However, not everything that can happen in seven days is always something to celebrate. In seven days you can get laid off. In seven days a loved one may become ill or pass. In seven days, there are many ways that life can bog us down. So, if you are only visiting with fellow believers in God once every seven days, then there are six days where you are not directly being filled by the presence and Spirit of Jesus Christ through interaction with fellow believers. But, there are alternatives and solutions to this problem. There is no requirement to only go to church on Sundays, yet that is what many believers do. There are plenty to plug in and continue to be enriched throughout the week.
The first example of one of these ways to plug in is to get involved in a bible study with fellow members of your United Pentecostal Church. This can be done either one on one or in a group setting. While it is great to hear the pastor's wisdom and teachings through Sunday morning sermons. You may also find yourself with questions that you weren't able to have answered during the traditional Church service, or perhaps it deals with a personal matter you'd like to discuss and learn more about in a private setting. Whatever the reason, bible studies are a great way to utilize additional services for you and/or your church. Bible studies can provide you with in-depth application of the Bible, often taught by leading members of the Church. When you are feeling downtrodden, ravaged by the temptation of sin, or just plain lost amidst the distractions of this world, a Bible study is a great way to remind yourself midweek who God is and what plans He has for your life.
In addition to Bible study, many Holy Spirit Filled United Pentecostal Churches San Antonio TX offer additional services throughout the week. While Wednesdays are most common, many churches offer services on other days of the week to accommodate your schedule and needs. At Pentecostal Life Church, our doors are open for midweek services each Thursday at 7:00 p.m. The midweek church service is perhaps the better example for engaging in the larger Church body and with the pastor more than once a week. Midweek services at any Church are typically larger than a Bible study group would be, and this allows you to interact with and be held accountable to a larger group of believers than you would at a smaller group. So, what can you expect to hear from a midweek service? How does this apply to your life?
Midweek services are not only a great way to reconnect with the messages heard on Sunday mornings and with the Holy Spirit, but it is also a great way to go further into God's word and to go deeper into the application of His teachings to your life. While Midweek services typically have more participants than a home group or a Bible study, they are more intimate than the traditional Sunday service. This allows for the topic of discussion to be applied on a more personal level, as midweek services typically offer more interaction between the pastor/speaker and the audience. If you are in a place where you would like to know more about the Lord Jesus Christ and what His sacrifice on the cross means to your life, then an extra service is for you. If you are a new Christian and wish to understand how the writings of the New Testament apply specifically to your life, then an extra service is for you. This increased depth and intimacy offered by extra midweek services fosters new and growing believers in a different way from traditional Sunday services. If you are someone seeking out the next level of your faith or looking to God for how to seek out the next level in your life, then an extra weekday service can give you that extra push.
If you are in a midweek rut, as discussed earlier, and simply need to be fed and to be in His presence, then an extra midweek service is also for you. If you are feeling worn down by the trials of the week, if sin is causing you strife, and if you just need a reminder of the presence, power, and promise of Jesus Christ, then an extra midweek service is for you. Jesus has a plan for each and every one of our lives. Those plans have their fair share of both risk and reward, trial and triumph. There are going to be ruts in your life where the tasks at hand and environments that you are in may seem overwhelming. But, Jesus has also placed you in a larger Apostolic Church body, and an extra midweek service is the perfect way to properly engage with and utilize that placement. It is the place to further engage, to understand, and to let Christ and His body pull you out of the rut that you may find yourself in.
If you are looking for a Pentecostal Church San Antonio Texas area where you can find that next level of your faith or exit the rut that you find yourself in, then we encourage you to visit Pentecostal Life Church serving San Antonio, TX and surrounding suburbs. Here you will find a Full Gospel Church San Antonio that not only provides extra services on Thursdays, but provides extra services that are in-depth and personal, services that can reach into your life and impart on you the wisdom and love of Jesus Christ. We look forward to seeing you!
Pentecostal Life Church currently meets at 102 FM-78, Schertz, Texas 78154 (Schertz is a suburb of San Antonio Texas.)
Service times are Sundays 10:30 am & Thursdays 7pm.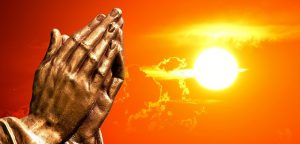 Prayer is a key element of walking in faith with Christ. Prayer is our most direct and most accessible connection to God. While in the older days before Christ's life, death, and resurrection speaking to God was a right reserved for the Priests on certain occasions and in certain manners. As followers of Christ we have the benefit that they did not of an open line of communication directly between us and God. We don't need to have been born in a certain line of succession, and we don't need to worry about using a middle man, such as a priest, to communicate what we want to say to the Lord. Today we will be discussing two different types of prayer, personal and group.
Personal prayer is what one does when praying alone. Perhaps it's in a bedroom before turning in for the evening, perhaps it's done in the car ride to work, or alone in a waiting room. Regardless, personal prayer occurs when a person chooses to pray alone, making it solely a conversation between them and God. Personal prayer is important in everyday life, whether one is blessing their food or prayer for God to make serious changes in their life. The blessings of personal prayer are also immense. Personal Prayer gives us the opportunity to seek God's help with our struggles in a personal manner. We are blessed to live in a day and age where forgiveness is not bought with the blood of an animal sacrifice, but has already been paid for through the blood of Jesus Christ. Because His blood has already paid the unpayable debt left by our sins, we need to ask for Jesus' help on a daily basis. While prayer for forgiveness is a blessing of personal prayer, there are several other benefits of it as well. For instance, prayer can be utilized to seek advice or guidance on a personal matter that has proven challenging for us to handle on our own. Perhaps a person is deciding between two jobs in different cities, and wants input on where God is truly calling their life. Through prayer we can bring these questions directly to God; and because we are blessed with the benefit of having received the Holy Spirit into our hearts and in having a connection through the Holy Spirit, he will answer us. Sometimes this answer comes in the form of scripture, sometimes it comes in the form of a feeling, and sometimes it comes in the form of a fellow believer providing guidance and insight that God has placed on their hearts. Whatever form it takes, and it may often take many different forms for different people. Prayer provides communication between us and God. Prayer can bring us many blessings because of this direct connection between an individual and God. Prayer can bring discernment, strength, wisdom, healing, peace, forgiveness and the list goes on. The blessings of group prayer is similar, but the process of it changes slightly.
When one person prays alone, it is a direct and personal communication between an individual and God. When the prayer becomes corporate, some of that intimacy may be lost, but there is also much to be gained. We know from Matthew 18:20 that "For where two or three gather together as my followers, [a] I am there among them." So, it stands to be reference that if two or more are gathered in prayer, then the presence of Jesus dwells there as well. This exemplifies the power that is present in group prayer that may not be as accessible when praying as individuals. And much like individual prayer, corporate prayer can be used in many situations. Maybe it is something as simple as praying for food before a Church potluck, but it could also be something vastly larger in scale. Perhaps it's a group of people praying for the healing of a terminal family member, or a Church body praying before it sends one of its members on a mission trip. Whatever the situation, blessings that are present in personal prayer are also present in group prayer, often in a much more noticeable sense.
We see many occasions where prayer is instructed and advocated for in scripture as well. Here are a few examples for your reference:
Ephesians 6:18
18 Pray in the Spirit at all times and on every occasion. Stay alert and be persistent in your prayers for all believers everywhere.
Luke 11: 9-10
9 "And so I tell you, keep on asking, and you will receive what you ask for. Keep on seeking, and you will find. Keep on knocking, and the door will be opened to you. 10 For everyone who asks, receives. Everyone who seeks, finds. And to everyone who knocks, the door will be opened.
Philippians 4:6
6 Don't worry about anything; instead, pray about everything. Tell God what you need, and thank him for all he has done.
Above are three examples from the New Testament ascribing the need for and the power of prayer. The verse from Ephesians focuses on the need to be persistent and committed in our prayers.  It is important to continually seek the Lord through prayer. The verse from Luke highlights the importance of that continuity and the blessings that come forward because of that dedication. While there may be doors in front of us that block our paths, we must remember to keep praying, to keep asking, and to keep knocking. God sees and hears this dedication and this desire to seek him, and the doors cannot remain closed against His will. Finally, in Philippians, we see the reassurance of prayer. When we are in close communication with Him, through personal or corporate prayer, we don't need to worry. Instead, we just have to tell Him what we need, and thank Him for all that He has already provided. The blessings of prayer don't end there, and neither does the need for it. God has given us a direct line to Him, it doesn't do us well to ignore it. Instead, take the time and reach out to Him and listen for His answers.
We at Pentecostal Life Church would like to invite you to be apart of our group prayer and worship. It will have a positive impact on your personal prayers and worship. Pentecostal Life Church is a Spirit filled Apostolic Pentecostal Church in a suburb of San Antonio Texas.
Pentecostal Life Church currently meets at 1201 Oak Street, Schertz, TX, 78154
Service times are Sunday 10:30 am & Thursday 7pm.