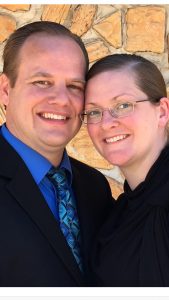 Do you need a Spirit Filled pastor in your life? With resources abundant in the age of technology, it may feel like the need for a Holy Spirit Filled pastor is dwindling. There are online resources, videos, discussion pages, and social media communities galore to be found on the internet. The pastor's role as a teacher and shepherd may seem less important and more time consuming when the Bible can be studied either through the Book itself or online. However, the role of the pastor is much more than just someone to be listened to on Sunday mornings or mid week service and Bible study.
The Pastor's role is primarily to teach and to instruct, but the depth of their role does not end there. The Pastor acts as the figurehead of the Church, leading it and choosing what directions and walks of faith the Church should take. By actively participating in Church and unifying with a body of Holy Spirit filled believers, you are also releasing some control to the pastor and his direction. In this regard, it is more a question of whether or not you should align with a physical Apostolic Church San Antonio TX instead of trying to lone wolf it and learn only through your own resources. However, once the decision is made to align with a Pentecostal Church San Antonio Texas area, it is important to foster the relationship you have with the Church and the pastor.
For example, let's look at the role Jesus had with the disciples as their pastor and spiritual leader. Think of where the disciples came from before they met Jesus. Peter, James, and John were all fishermen. Matthew was a tax collector and left to their own devices they would have continued with these roles in relative spiritual ignorance. Without Jesus forging a relationship with each of these individuals and them taking the time to let that relationship grow and move them, many great strides in the Christian faith would not have been taken. If Peter hadn't first accepted and been enriched by the pastoral relationship he had with Christ, then he never would have moved on to start the first Apostolic Churches. The same applies for each of Jesus' disciples, past and present. Jesus desires not only a relationship between Himself and us, but between us and the leaders He has selected to lead us.
Jeremiah 3:15
15 Then I will give you shepherds after my own heart, who will lead you with knowledge and understanding.
Jesus has called individuals to lead, to teach, and to help grow others in their faith. His work did not end when He rose from the grave and ascended into heaven. In fact, that event marks more a beginning of His work than it does the end. This is evidenced in the great commission that Jesus delivered to His disciples in between resurrection and ascendance.
Matthew 28: 16-19a
16 Then the eleven disciples went to Galilee, to the mountain where Jesus had told them to go. 17 When they saw him, they worshiped him; but some doubted. 18 Then Jesus came to them and said, "All authority in heaven and on earth has been given to me. 19 Therefore go and make disciples of all nations, …
Jesus called the disciples of His day to be pastors to the masses that they encountered. That role has not changed with the changes in society and culture that have occurred in the 2000 years since Jesus' ministry. That commission is still lived out by the pastors of today. The Pastor is an individual called and instructed by God to lead and to love His Church body. The Pastors have a special call on their life, and they are also there to assist with the calling that God has on your life.
Not only do they posses a generally deeper and more profound knowledge of Christ, but they are also there to assist others along their walks in the Christian faith.  When you have questions on what to do with the direction and decisions of your life, who do you turn to? Is it your parents, perhaps a spouse, or even a mentor? What about your Pastor? They are called by God to be someone that can be turned to with these dilemmas. A Bible believing Spirit Filled Church pastor can instruct and to guide people through these difficult decisions.
If you are attempting to walk the Christian faith and to live your life in a manner pleasing to Jesus, then odds are that God has placed a pastor somewhere in your life. Maybe it's someone you see on a weekly basis but seek no deeper relationship with. Perhaps its someone you've met in passing while visiting a United Pentecostal Church San Antonio Texas. Perhaps you don't yet know who this person is, but regardless, there is a pastor out there for you. There is someone whom God has called to be knowledgeable and wise in the scriptures, someone to advise and instruct whenever necessary. There is someone who has walked the path long enough to know many of the obstacles that lay along the path. There is someone who is seeking people to help and to assist in growth. There is someone who God has called to speak into your life.
As you go about your business in the coming days, I hope that you already have a relationship like the one I've described. If you do not have a relationship like this already, I hope you will seek out the person that God has called you to build this relationship with. I hope that you will take the time to be enriched by the people that God has called to enrich. I hope that you will listen to the words that they speak from the pulpit and to the words that they speak into your life personally.
If you would like to be a member of a Holy Spirit Filled United Pentecostal Church San Antonio Texas area, we invite you to Pentecostal Life Church. Pentecostal Life Church is a United Pentecostal Church     ( UPCI Church ) located in a suburb of San Antonio Texas, called Schertz Texas. Schertz is connected to San Antonio Texas, Universal City Texas, Cibolo Texas, Selma Texas, Garden Ridge Texas, and Converse Texas. The city of Schertz is also claimed by three Texas counties, which are Comal County, Bexar County, and Guadalupe County Texas. It is the desire of Pentecostal Life Church to provide a Full Gospel Apostolic Church in San Antonio TX area. Pentecostal Life Church is located at 102 FM-78, Schertz, TX 78154. Service times Sundays 10:30 am & Thursdays 7 pm.