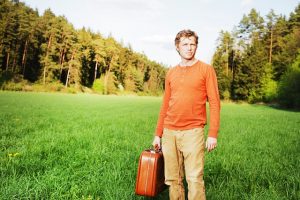 Moving to a new state, city, or even neighborhood can be a tough transition. There are new routes to work that must be learned, new people to meet, and dozens of other transitions that can pile up. One of those transitions can be finding a Holy Spirit filled Church San Antonio TX. Perhaps it is your first time seeking a Pentecostal Church body to join with, or perhaps you're looking for something to fulfill you the same way that your previous United Pentecostal Church body did. There are many different things that can factor into this decision such as, style of worship, method of preaching, and even the individuals in the congregation. If you're new to the San Antonio Texas area, we'd like to share a bit about Pentecostal Life Church with you for your consideration if you are looking for a Pentecostal Church in or near San Antonio Texas.
We are a group of Spirit filled believers with a desire to spread the Good News of Christ Jesus. We strive to be an Apostolic Church in San Antonio Texas area and to exemplify Jesus with our lives. Pentecostal Life Church was founded in 2014 by Pastor Joel & Amy Slayer in the San Antonio TX suburb of Schertz Texas. Schertz TX is unique in the since that it is claimed by three Texas counties. They are Bexar county Texas; Comal County Texas; Guadalupe County Texas. There are people that live close by that attend Pentecostal Life Church, but there are others that drive close to an hour one way twice a week to be at Pentecostal Life Church, because they feel the Lord has sent them to Pentecostal Life Church. Not only is Pentecostal Life Church a blessing to them, but they are a blessing as well. Sure there are other places that are bigger, but if they are growing in Jesus and being a blessing at the same time they feel Pentecostal Life Church is the home Church they need to be members of.
Pentecostal Life Church is a Holy Spirit Filled Apostolic United Pentecostal Church. We Believe in the power of the Holy Ghost to change lives.
We believe the words of 2 Timothy 3:15-17, The Bible is the inspired and inerrant Word of God.  It is God's universal instruction manual for every human and is the sole authority on salvation and Christian living. We believe that the Bible was divinely inspired by God into the hearts and minds of its authors, and that it was designed so to guide us through life to Heaven.
We believe that Christians are called to live differently than they did before becoming Christians.
Romans 12: 1-2
And so, dear brothers and sisters, I plead with you to give your bodies to God because of all he has done for you. Let them be a living and holy sacrifice—the kind he will find acceptable. This is truly the way to worship him. 2 Don't copy the behavior and customs of this world, but let God transform you into a new person by changing the way you think. Then you will learn to know God's will for you, which is good and pleasing and perfect.
We believe in the power of Spirit filled worship and the impact that it can have on the lives of those who participate in it. We believe in the Biblical expressions of worship, and that they are just as relevant today as they were at the time of inception.
We believe in the power of audible prayer, praying together verbally and in unity. (They lifted up their voice to God with one accord" Acts 4:24)
We believe in lifting our praises to the Lord, hands held high. (Lift up your hands in the sanctuary, and bless the Lord" Psalm 134:2)
We believe in singing with all of our hearts and with full-fledged genuine enthusiasm.  (Make a joyful noise unto the LORD, all the earth: make a loud noise, and rejoice, and sing praise" Psalm 98:4).  ("O clap your hands, all ye people; shout unto God with the voice of triumph" Psalm 47:1, "Praise Him with the timbrel and dance: praise Him with stringed instruments and organs" Psalm 150:4).
We hope that you prayerfully take these things into account as you search for an Apostolic Holy Spirit filled Pentecostal Church home. We hope that you might find a place among the Spirit filled and enthusiastic believers who have already come to call Pentecostal Life Church their Church home. We hope that you and your family will find a connection with each of the members of our Church body and a renewed purpose in Christ's calling for your life. In short, we hope to see you on Sunday.
Pentecostal Life Church currently meets Sunday 10:30 am & Thursday 7pm @ 102 FM-78, Schertz, Texas, 78154.  Schertz Texas is a suburb of San Antonio. For more information come on to Pentecostal Life Church! 😀