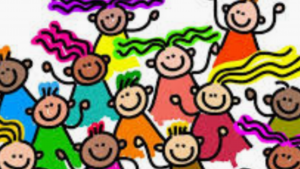 It's Sunday Morning, you've been up for two hours getting yourself and your children up, fed, and dressed for church. As you go about your morning routine, you hear one of your children complaining about having to be up early. It's the weekend after all, they want to sleep in while they have the opportunity. Another child wanted to spend the night at a friend's house the night before, but you knew that they wouldn't attend Church for Sunday School or Children's ministry if they did so. Your children aren't happy with you and are throwing a fit. You have two options, you can either take them to a Holy Spirit filled Apostolic Church service or leave them at home to cease their complaining. What do you do? Should children be made to go to Church even if they don't want to go?
The answer, in short, is yes. Children don't always want to go to school either, but most parents would agree that making them go is still the thing to do. Why? Because parents want their children to learn, grow, and mature. By making your children go to school despite their protests, parents are pushing them to achieve more. They are also being taught the important lesson that not everything in life is 100% fun. However, like school, Pentecostal Churches San Antonio TX offers a unique blend of fun and growth. Church is an opportunity for your children to grow socially, spiritually, and scholastically while having fun and enjoying themselves.
When you take your children to Full Gospel Churches San Antonio Texas, they are joined with other children and families that share similar interests and desires. Odds are, your children are not the only ones that have issues with going early in the morning. But, once your children and the others arrive, they are placed into an environment with plenty of friends to socialize with. They are often presented with time to play and talking, getting the necessary socialization that they crave and that is essential to growth. Unbeknownst to them, they are also developing healthy relationships within a network of Christian believers. Friends made at United Pentecostal Churches San Antonio TX area share some of the same beliefs and lifestyles as your children and can therefore be a more positive influence on their lives. It starts with small opportunities to socialize, but as the children grow up together, the foundation between themselves and the Lord will grow stronger as well. When presented later in life and in school with the opportunity to either follow the crowd or do what they know to be right, the friends made by going to a Full Gospel Spirit Filled Pentecostal Church San Antonio will help keep them grounded and directed towards the Lord.
Matthew 19: 14
14 Jesus said, "Let the little children come to me, and do not hinder them, for the kingdom of heaven belongs to such as these."
Bible believing, Jesus loving, local Community Church is the best place for your children to learn more about the Lord Jesus Christ and what His sacrifice means to their lives. Even at an age as young as three, when they are beginning to learn about the world in earnest, the message of Jesus is something that they can not only learn and comprehend but be enriched by. When you, as a parent, take your children to Church, you are instilling that message within the very foundation of their being. Smaller children especially, are still figuring out the majority of who they are and where their interests lie. By exposing them to the love of Jesus, by simply giving them the opportunity to hear His teachings, you are solidifying their moral and spiritual foundation to support them the rest of their lives. So, when they grow into adolescence and eventually into adults themselves, they can rely on the knowledge and faith that you helped instill in them when they were children. From the moment when all people are born, there is a hole in their life that can only be filled by Jesus Christ. It is never too early to start exposing them to the "Living Water" that Jesus provides.
James 1:5
5 If any of you lacks wisdom, you should ask God, who gives generously to all without finding fault, and it will be given to you.
The Church, Sunday School in particular, is a phenomenal setting for children to learn and grow scholastically as well. On an average Sunday morning, children are exposed to reading, writing, arts and crafts, and proper communicative skills. They are challenged to think critically, reading scripture and analyzing it in a way that is applicable to them. These are skills that aren't often touched upon sincerely until the third and fourth grades. So, by bringing your children to Sunday school and Children's Church, you are also giving them a stepping stone ahead of what the average child would receive without Children's Church or kids Sunday School San Antonio TX They are being pushed to read scriptures, to commit many to memory, and to apply what those scriptures teach them to their everyday lives. There is no end to the applications of what can be learned in a Sunday School classrooms. When you bring your children to Church, you are setting them up for scholastic and career success by challenging them in a unique, fun, and interesting way.
When you bring your children to Sunday School, you are doing what is best for them. It is as simple as that. Not everything that helps us to grow and achieve is the most fun thing in the moment, but in the long run it has the best payoff. It is true that Church might not always be fun, and there may be more fun alternatives for your child. Sometimes the lessons are hard to grasp, but that does not diminish their importance in the life of a growing child. Remember, Full Gospel Pentecostal Church San Antonio area brings them together to socialize, to be challenged academically, and to grow spiritually in their walk with the Lord Jesus. If you are seeking a place where your children can grow in the three ways listed above, then we encourage you to join Pentecostal Life Church. Here, both you and your children can find a positive space to grow, to learn, and to enjoy yourselves in the company of a Bible believing Holy Spirit filled setting.
Pentecostal Life Church is located in the San Antonio suburb called Schertz TX. Schertz Texas is claimed by three Texas counties, they are Comal County Texas, Bexar County Texas, Guadalupe County Texas. Schertz also is connected to Cibolo Texas, Universal City Texas, New Braunfels Texas, Converse Texas, Garden Ridge Texas, Selma Texas, San Antonio Texas. Pentecostal Life Church also has members from San Antonio suburbs like Live Oak Texas and Windcrest Texas. If you would like your family exposed to a Spirit Filled Pentecostal Churches then prayerfully consider coming to Pentecostal Life Church. Pentecostal Life Church is affiliated with the United Pentecostal Church International ( UPCI ). If you have wondered where is a Pentecostal Church near me, Pentecostal Life Church is a Holy Spirit filled Pentecostal Church near you. Pentecostal Life Church is a UPCI Church near me.
Pentecostal Life Church is located at 102 FM-78, Schertz, Texas 78154
Service times are Sunday 10:30 am & Thursday 7 pm.

Lazarus, what does that name mean to you? To most, it is the name of a man once dead, but raised from the dead by Jesus Christ. It is a preview of sorts of the latter death and resurrection of Jesus. It is a simple moment that helps define and extend the then known limits of Jesus' power to His disciples. It is an example of revival, and how that can only be achieved through the means of Jesus Christ. Lazarus was dead, he ceased to live, and his earthly potential was diminished. But Jesus is not of this Earth, the Earth is in fact of Him. So, Jesus revived Lazarus' body and in turn his spirit and the potential his life held. Jesus later performed a similar miracle when he died upon the cross and was later resurrected three days later. It is important to remember His sacrifice and the core of what it means for our earthly lives.
Just as Jesus saved Lazarus from the chains of death, He has freed all who choose to follow Him from the death that we are victims to because of our sin.
               Ephesians 2: 1-2
1As for you, you were dead in your transgressions and sins, 2 in which you used to live when you followed the ways of this world and of the ruler of the kingdom of the air, the spirit who is now at work in those who are disobedient.
Whereas Lazarus received a revival of body, we have received a revival of spirit. While sin is still an obstacle to all man and women during their time on Earth, it is no longer the end of the line. When anyone sins, our hearts become blemished. We have violated God's commandments and have been separated from His presence because of our imperfections. The wages of sin is death, meaning that under the law, sin should cause eternal separation from God. Thankfully, God loves us enough to offer us a chance at revival. He extends this offer through the death and resurrection of Jesus Christ. Jesus lived a human life, but He did not sin, fulfilling the commandments as indicated by the Law. However, Jesus still died on Good Friday. He chose to take the wages of sin, despite it not being required of Him. He took on that punishment so that we wouldn't have to. He offered us a second chance, He offered us revival. This is again reflected in the story of Lazarus, as Jesus converses with Lazarus' sister, Martha.
23 Jesus said to her, "Your brother will rise again. 24 Martha answered, "I know he will rise again in the resurrection at the last day." 25 Jesus said to her, "I am the resurrection and the life. The one who believes in me will live, even though they die; 26 and whoever lives by believing in me will never die. Do you believe this?" 27"Yes, Lord," she replied, "I believe that you are the Messiah, the Son of God, who is to come into the world."
If Jesus can revive Lazarus, He can revive the spirit of any individual, and so then shall He revive the spirit of a city, state, or nation? It's no secret that the world is not a perfect place. We live in a society filled with violence, crime, hate, greed, and every other sin imaginable. It seems hopeless and bleak at times, especially when those issues become present in a Church or among believers. But don't worry, because Jesus also spoke of these issues before ascended into heaven.
18 "If the world hates you, keep in mind that it hated me first. 19 If you belonged to the world, it would love you as its own. As it is, you do not belong to the world, but I have chosen you out of the world. That is why the world hates you. 20 Remember what I told you: 'A servant is not greater than his master.'[b] If they persecuted me, they will persecute you also. If they obeyed my teaching, they will obey yours also.
This world is not meant to be pleasant, especially for Christians who are actively trying to spread the love and message of Jesus Christ. But, He would not commission His followers to such an insurmountable task if He was not also leaving them well equipped. As believers, we have not only inherited His gift of eternal life, but the power of the Holy Spirit that dwells within us. As believers we must stand united under His Spirit and His purpose. So, I will close this post with a call to action, and a request for this nation.
As we see the world around us submitting to sin, as we see the chaos spreading around our cities, homes, and schools; let us pray. As we deal with struggles in our families, in our friends, and in our co-workers; let us pray for revival in San Antonio, in Texas, in our nation and around the world. As Satan hits us with everything that He's got, temptation after temptation passes our way; join other Full Gospel Holy Spirit filled Apostolic Pentecostal Churches in San Antonio TX and let us pray for revival. Let us pray not that these struggles, issues, and sins will simply go away; but that the Lord Jesus Christ will revive our spirits and fill millions with the Holy Spirit (Holy Ghost). Let us pray that Jesus brings revival to all of His children. Let us pray that the Church be unified and ignited with renewed fervor for it's message. Let us pray for revival. Join other United Pentecostal Churches in San Antonio as we seek the face of God for revival. San Antonio and near by suburbs desperately needs revival. If we had a great Holy Spirit sweeping revival it could affect the entire state of Texas. When need the Holy Ghost to affect San Antonio like it did in Jerusalem on the day of Pentecost! Let us call the names of a few of the counties by name that need revival. (if I miss one please call that name in prayer for revival as well.)
Bexar County Texas needs revival!
Comal County Texas needs revival!
Guadalupe County Texas needs revival!
Wilson County Texas needs revival!
As you go about your week please pray with us that a spirit of revival comes and sweep the world. Pray with us that we shall no longer be asleep like Lazarus, but be raised by the power of Christ.
We at Pentecostal Life Church would like to extend a welcome to you to come in person and join with other Full Gospel Holy Spirit Filled Apostolic Church believers in praying for revival. Pentecostal Life Church is affiliated with the United Pentecostal Church Internal. (UPCI) Pentecostal Life Church is located in a Suburbs of San Antonio Texas called Schertz. Here are some towns within 7-20 minutes of Pentecostal Life Church depending on traffic.
Cibolo TX 78108
Garden Ridge TX 78266
Universal City TX 78148
New Braunfels TX 78130 78131 78132 78135
Converse TX 78109 78239
Selma TX 78154
Live Oak TX 78148 78233
Windcrest TX 78218 78239
San Antonio TX which is Schertz largest suburb ;D
Pentecostal Life Church location 102 FM-78. Schertz, TX 78154
Service time Sunday 10:30 am & Thursday 7 pm